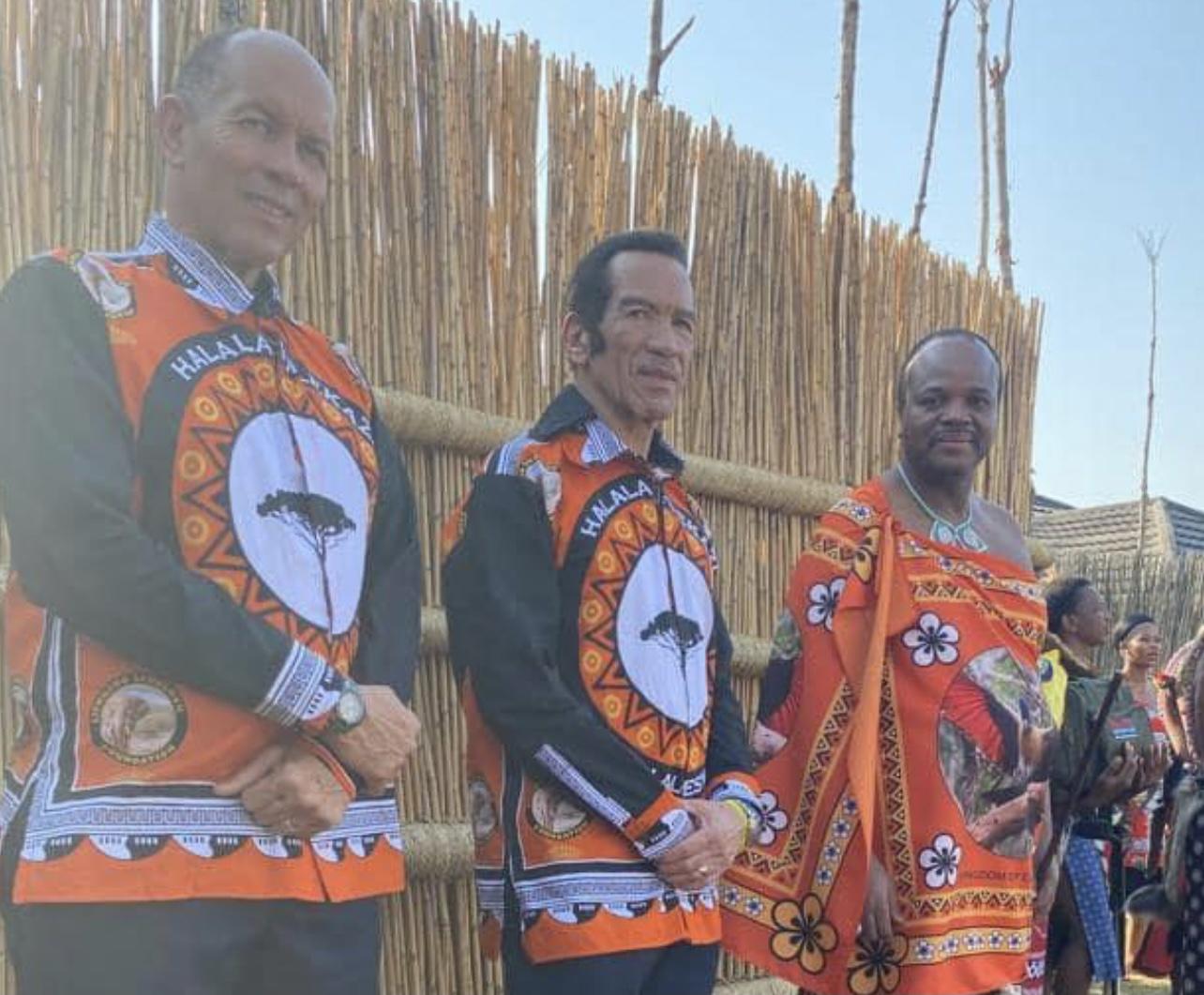 Africa-Press – Botswana. Former Botswana President Ian Khama attended the Umhlanga Reed Dance at Ludzidzini Palace on Sunday as King Mswati's guest.
The ex-President had always praised eSwatini culture particularly the Umhlanga Reed Dance ceremony and urged Swazis to protect, preserve their cultural and traditional values.
But information sourced from his home country suggests that the former Head of State is facing criminal charges in Botswana and that State security agents are looking for him.
Reached for comments by the press, Victor Baatweng, the senior journalist at the Sunday Standard newspaper in Botswana said even though the former President did not officially declare being in exile, he was wanted for criminal charges in Botswana.
"The former President has not yet declared officially that he is in exile but what we know is that he is wanted for criminal charges here in Botswana," said the senior journalist of the Sunday Standard.
Efforts to reach the Spokesperson for the former Botswana President proved unsuccessful at the time of compiling this report.
On Friday, a State intelligence officer who works closely with the King told the press that the former President was accommodated at Ezulwini, about two kilometres from the Ludzidzini Palace.
The name of the Hotel where the former President is accommodated is known to this publication but cannot be revealed for security reasons.
"The former President is here and booked at(name withheld),we are ensuring his safety. Ngatsi tiyamfuna vele letase Botswana kusolakala kutsi tifikile lana(meaning: We are suspecting that agents from Botswana were here looking for him)", said the King's Intelligence Officer.
Responding to a questionnaire on Sunday, King Mswati's Spokesperson Percy Simelane clarified that the former President was not in exile in eSwatini.
"We are not aware of his exile status in Eswatini but we are aware that he visited Eswatini earlier in the year.Intelligence has it that he does not stay here.He only visits Eswatini and there are no refuge strings attached to his visits," said the King's Spokesperson.
For More News And Analysis About Botswana Follow Africa-Press