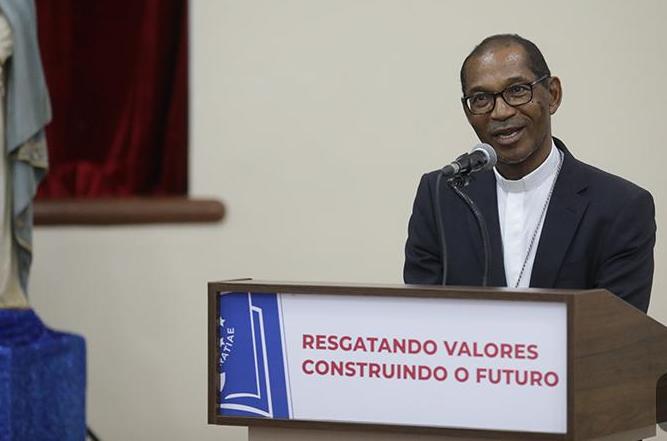 Africa-Press – Cape verde. The bishop of the Diocese of Santiago, Abp. Arlindo Cardeal Furtado, considered this Thursday that the Escola Universitária Católica de Cabo Verde EU Catholic) will allow the Church a new projection, reinforcing its contribution specific to the construction of Cape Verdeanity.
Archbishop Arlindo Furtado, who was speaking to journalists, moments before the School's public presentation ceremony, said that the creation of this school by the Dioceses of Santiago and Mindelo represents a relevant moment in an entire educational process that the Church has undertaken since the beginning of the settlement of the islands, which had different stages.
"Naturally, the attempt to create the Seminary in Cidade Velha was a strong moment, the creation of the Seminary of São Nicolau was another important moment, the reopening of the Seminary of São José in Praia was another remarkable moment and now I think it is another moment also very relevant for the Country and for the Church. This demonstrates that the Church does not give up on what is essential", he sustained.
Human training, education in aspects that, according to Cardinal Abp. Arlindo Furtado, then creates quality and prepares people for a transformative intervention in society.
For More News And Analysis About Cape verde Follow Africa-Press