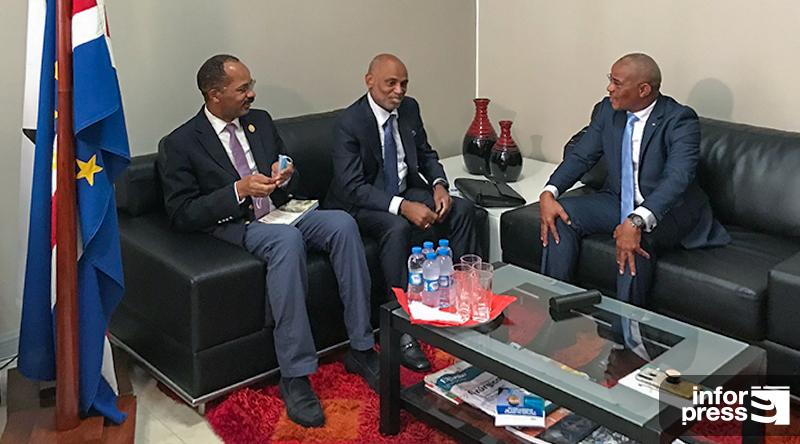 Africa-Press – Cape verde. The parliamentary groups of the African Independence Party of Cabo Verde (GP-PAICV-opposition party) and the Popular Movement for the Liberation of Angola (MPLA) have to follow the dynamics of "brotherhood" existing between Cabo Verde and Angola, defended an MPLA MP.
The intention was expressed, this Wednesday in the City of Praia, in statements to journalists by the MPLA's parliamentary leader, Virgilio Fontes Pereira, after a courtesy visit to his Cabo Verdean counterpart PAICV, João Baptista Pereira.
"The parliamentary groups have to follow this dynamic of brotherhood and the history existing between our two countries and peoples," said Virgílio Fontes Pereira, stating that this meeting served to deal with political projects to be implemented "safely".
In turn, the PAICV's parliamentary leader, João Baptista Pereira, said that this meeting served to exchange views on the relations between the two parliamentary groups under an agreement that is in force and "it is intended to renew to adjust it to modern times".
For More News And Analysis About Cape verde Follow Africa-Press