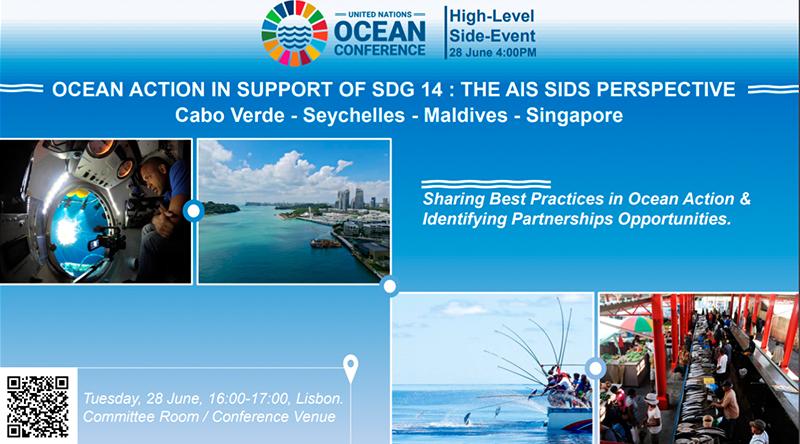 Africa-Press – Cape verde. Cabo Verde, Maldives, Seychelles and Singapore, called Small Island Developing States (SIDS), will gather in Lisbon on 28th June to share best practices for sustainably managing ocean assets.
The event called "Ocean Action in Support of SDG 14 – The AIS SIDS Perspective" and organized by the four countries, on the sidelines of the Second United Nations Oceans Conference that takes place in the Portuguese capital from June 27 to July 1, will bring together the ministers of these governments.
The Embassy of Cabo Verde in Portugal justified the ministerial event with the fact that, "despite the disproportionate vulnerabilities that SIDS face, they also have led by example and have become pioneers in innovative solutions, mainly to protect and sustainably manage ocean assets".
According to the same source, it is from these perspectives of the United Nations Oceans Conference (UNOC) this group of countries intends to "share experiences based on actions and best practices", as they aim to "build more resilient societies through science, innovation, partnership and regional collaboration SIDS".
For More News And Analysis About Cape verde Follow Africa-Press