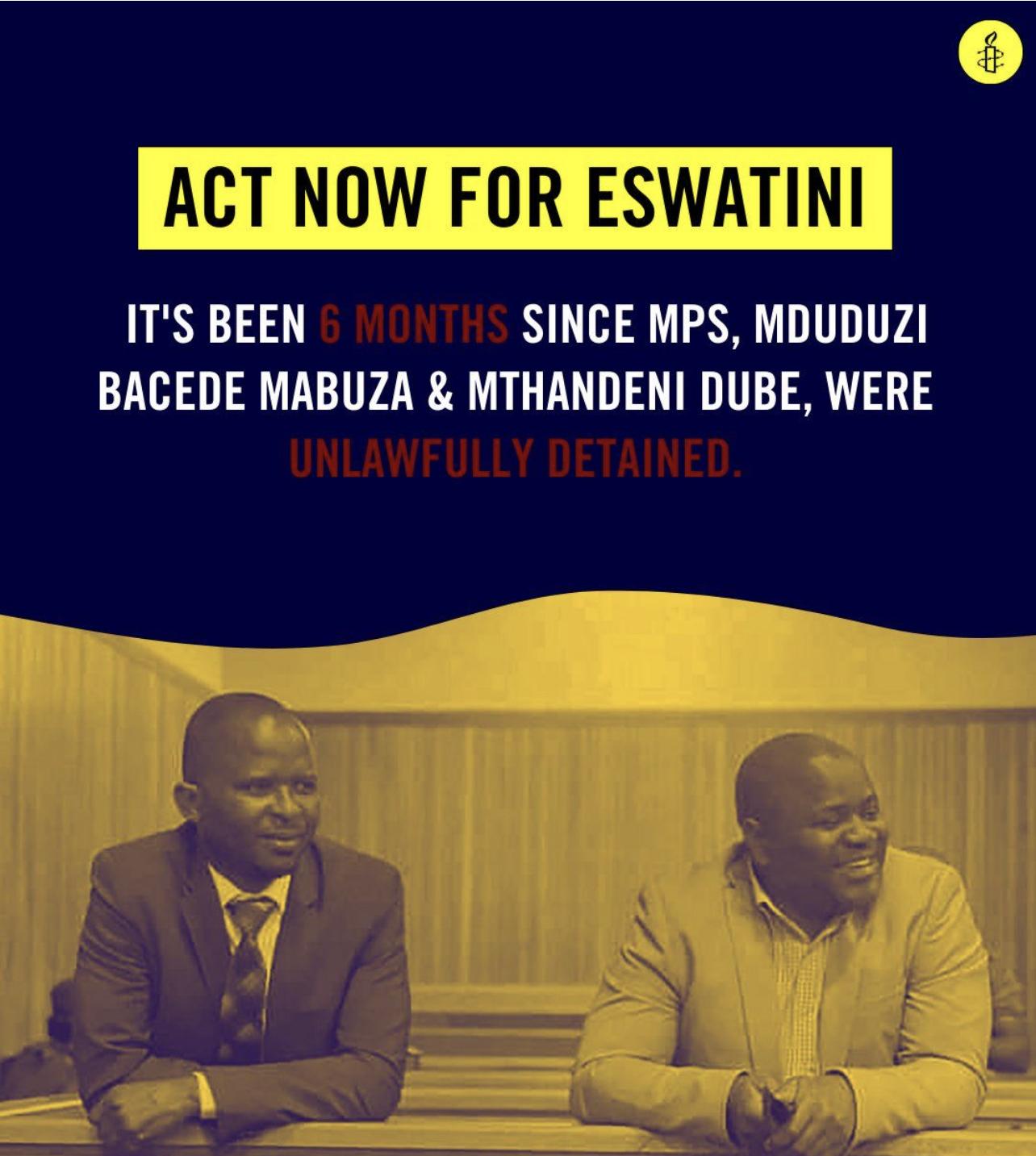 Africa-Press – Eswatini. Amnesty International, an international human rights organization has once again called for the release of incarcerated pro-democracy Members of Parliament(MPs).
MPs Bacede Mabuza and Mthandeni Dube who were leading the calls for democratic reforms in Parliament were arrested after an order allegedly issued by King Mswati.
In a statement released on Tuesday, Amnesty International called for the urgent release of the MPs.
"It's been 6 months since MP's,Mduduzi Bacede Mabuza and Mthandeni Dube, were wrongfully detained on charges of terrorism.Eswatini Government must drop the charges and release the MPs now", reads the statement.
Thabile Mdluli, the eSwatini Government's Deputy Spokesperson had not responded to our questions at time of compiling this report.
When reached for comments, Pius Vilakati, the Spokesperson of the Communist Party Of Swaziland (CPS) said justice would never prevail in Swaziland as long as political activists remain behind bars.
"These calls must go along with the unconditional unbanning of political parties, return of political exiles, as well as the rights to freedom of assembly",said the CPS Spokesperson.
The alleged politically motivated case was postponed by Judge Mumcy Dlamini to the 15th February 2022
For More News And Analysis About Eswatini Follow Africa-Press