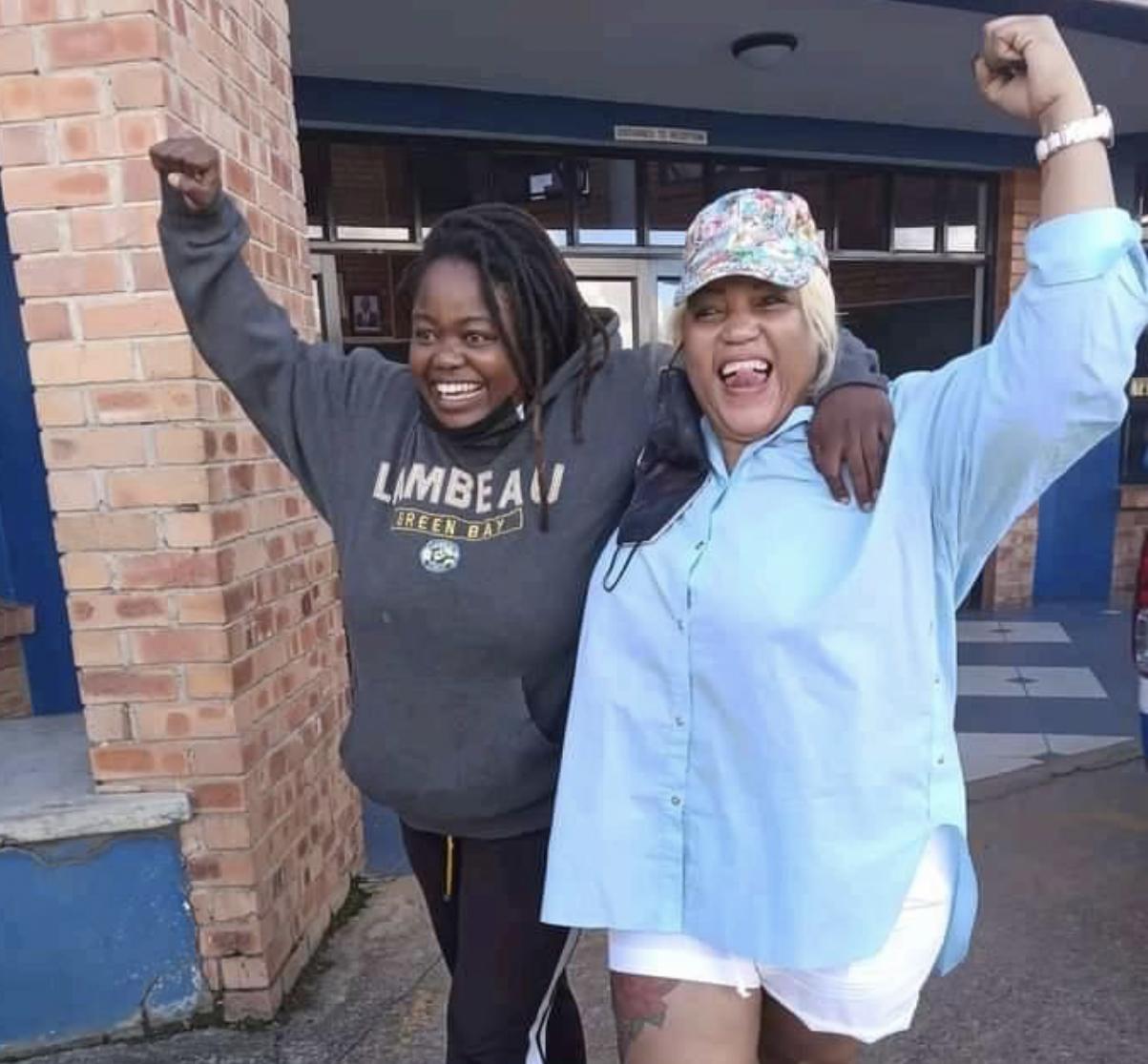 Africa-Press – Eswatini. Thembeka Dlamini, one of eSwatini's top and independent minded journalist who exposed corruption within public administration was on Friday night arrested by Mswati's police.
Dlamini is a prominent credible journalist who once refused to accept a ten thousand(R10,000.00) bribe from a corrupt syndicate that had illegally secured a tender at the Ezulwini Municipality.
The former Swazi Observer investigative journalist handed over the money to the police and went on to publish the story.
Since then, Dlamini who once tried to investigate a high profile case involving the death of former Swaziland Post and Telecommunications Corporation(SPTC) employee Funekile Gule had been receiving threats from powerful people, she subsequently resigned from the Swazi Observer after corrupt editors within the newspaper victimized her for investigating powerful people.
Reached for comments,lawyer Sive Ngwenya from Linda Dlamini and Associates confirmed the arrest of his client, he said Dlamini was charged for drink and driving and obstruction of justice.
"She was arrested and charged for drink and driving and obstruction of justice, but what is more confusing is that she was never tested to ascertain whether she was drunk or not. The police just grabbed her and when she asked as to why she was being arrested, an additional charge of obstruction was added. But now she has been freed on E2000.00 police bail pending her appearance in court", said the lawyer.
On Saturday afternoon, prominent Advocate Mduduzi Mabila was busy facilitating the release of the journalist who is active in covering the politically motivated case of pro-democracy Members of Parliament(MPs) Bacede Mabuza and Mthandeni Dube.
Police Spokesperson Phindile Vilakati had not responded at the time of compiling this report.
Sources close to the matter revealed that the journalist was assaulted while in police custody, however, this is subject of an investigation by this publication.
Journalists in eSwatini who are critical of the regime are targeted by the police on fabricated criminal charges.
The arrest and or persecution spread like wild fire on social media on Saturday, however, there was no formal statement released by the captured Swaziland National Association of Journalists(SNAJ) whose President is Umbutfo Welcome Dlamini.
For More News And Analysis About Eswatini Follow Africa-Press