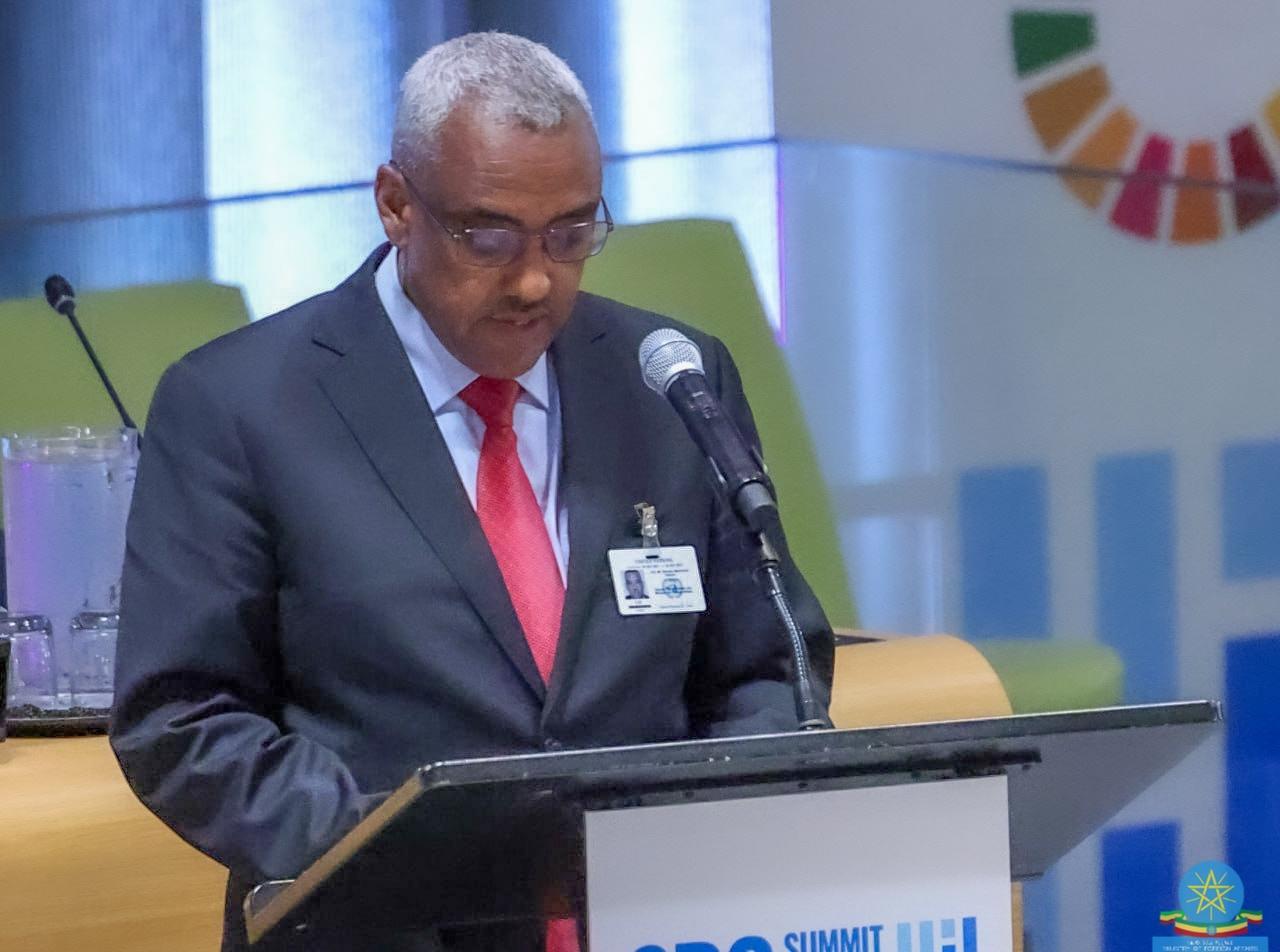 Africa-Press – Ethiopia. The Deputy Prime Minister and Foreign Minister Demeke Mekonnen said there is a shortfall in the implementation of the Sustainable Development Goals (SDGs) and the commitment under the Addis Ababa Action Plan, according to Ministry of Foreign Affairs.
While addressing the SDGs Summit in New York, Demeke said the efforts of domestic resource mobilization are undermined by the global COVID-19 pandemic, and the flow of development finance to developing countries continues to be inadequate and inequitable, Demeke noted.
Demeke, who also called for an overhaul of global financial architecture, said countries and institutions should take radical steps towards debt cancellation.
Meanwhile, Demeke also held a productive discussion with US Assistant Secretary of State for African Affairs, Molly Phee.
For More News And Analysis About Ethiopia Follow Africa-Press