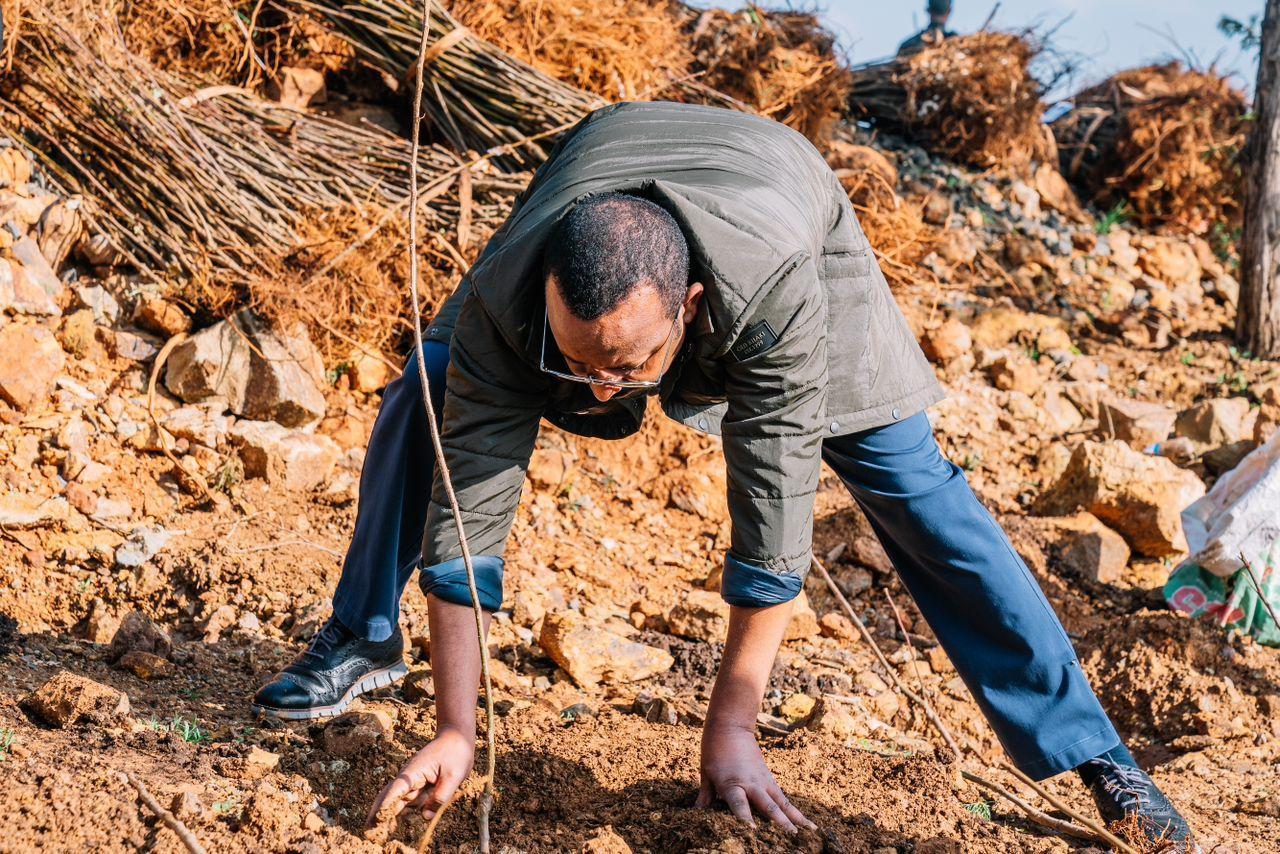 Africa-Press – Ethiopia. Ethiopia will have planted a total of 31 billion seedlings by the end of this year's Green Legacy planting season, Prime Minister Abiy Ahmed disclosed.
The premier also called on all to join and plant the future today.
Abiy launched yesterday the second phase of the Green Legacy Initiative in Afar region.
The prime minister wrote on his Face-Book this afternoon: "We always finish what we start. By the end of this year's Green Legacy planting season, Ethiopia will have planted 31billion seedlings."
For More News And Analysis About Ethiopia Follow Africa-Press