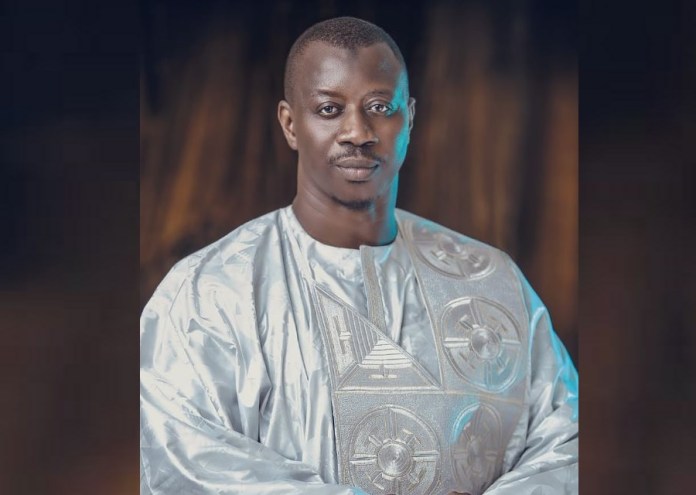 GAP Presidential candidate Lamin Bojang has said no one can corrupt him.
In his first press interview since selection midweek, the Brufut-born former army general who currently serves as deputy head of The Gambian mission in Moscow, Russia said his pedigree as former soldier will not adversely affect his chances.
"My image is very clean. Throughout my time in the military, I never participated in any coup plot because I always believe that elections are the only legitimate means to remove a government.
Although GAF has nurtured some elements who were dancing to the tune of an individual, the greater number of the army were loyal to the country and have served to the best of their ability," he posited.
Bojang also denied rumours that he is using financial inducement to take over the party.
"I cannot buy a political party and Batchilly cannot sell GAP.
The truth is no one can corrupt me. I don't have that kind of desire to buy a political party.
I want every Gambian to understand that my selection came as a surprise to me and it is very difficult to reject it and when I consulted my family, I was told the same thing."
He said while his chances of being head of state ultimately rest in the hands of the Gambian electorate, he is resolved to work to build and expand his base and protect the image and integrity of the country's newest political party.
"I believe my track record could attract support.
I believe GAP under my leadership is the solution to this country's problems. Our manifesto and the calibre of people behind us will give us an edge over other political parties.
Our party is backed by very powerful people including philanthropists," he explained.
He described recent media reports against Batchilly as "a smear campaign to tarnish his image", noting that Mr Batchilly had publicly accepted that he owed people and the party had stood by him to make sure that it did not go out of hand but "for some reason it could not" be controlled.
"These monies were not obtained by virtue of his position as secretary general of GAP.
He doesn't own the party; the party was just under his watch.
The image of the party is still intact and my coming into the scene is a clear testimony of that. Batchilly is just an individual member of the party and his [personal] problems cannot affect it," he added.
Wearing two caps
Asked about how he intended to juxtapose his political and diplomatic careers, Bojang replied: "When I decided to give it a try, I concluded that were the government to sack me, it would have to base it on the interest of the Gambian people and I have done nothing wrong.
"Now that I have given my word, I am going to shoulder the responsibility that comes with it.
I will respect any decision that the government is going to take…People have made their own decisions but I know The Gambia government is going to take a decision that will be beneficial to both parties," he noted.