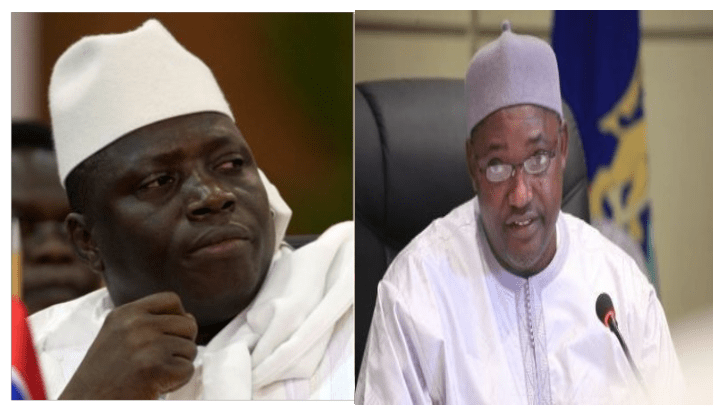 President Adama Barrow has told the people of Foni that they must not allow themselves to be fooled by people who tell them that former president Jammeh will come back to rule The Gambia again.
Addressing a meeting in Sibanor, Barrow said Jammeh will not come back to power and people who are saying otherwise are fooling others.
"However as a citizen of The Gambia, it may be possible for him to come back and live an ordinary life some day. But to come back to rule again, that is out of it," Barrow said.
The President further informed the people of Foni that he has nothing personal against Jammeh, saying the former President was voted out which he added was also made possible by the will of God.
"Imagine how powerful Jammeh was with his men, money and all whatnot, yet a man like me who came from nowhere defeated him. We have to accept that only God could make that possible and that's what we should all realise and move on," Barrow said.
He said when Jammeh's mother died, he and his government freely accepted President Nguema of Equatorial Guinea's mediation for her to be buried in The Gambia. "We had no objection at all to that request, even though Jammeh had denied some Gambians of the right to be buried in their own country," Barrow said.
The president however thanked the APRC leader Fabakary Tombong Jatta, who he said showed maturity and magnanimity when he joined the crowd to welcome him back.
"That is what politics is all about. It is not about enmity because all of us are Gambians working to serve our people," he said.