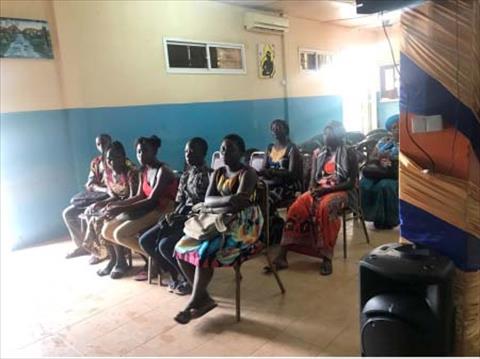 Non-profit charity Foundation JOYE, last Friday commenced their 5th edition of free summer classes for grade 9 to 12 students from St. Therese's, St. Joseph's, Nusrat, New Life and ABC schools to help prepare them for their final exams.
Felix Malu, a member of the organisation in The Gambia said JOYE is an organisation founded by Alphonse Jarju and has been in existence for 7 years. "It has sponsored over 200 students across the country and most of them are orphans and the less privileged."
Mr. Male said their primary objective is to promote youth excellence through the provision of conducive environment and empowerment of underprivileged youth in developing countries to realise and harness their full potentials by providing them with the required educational resources, water supply, clothing, and daily basic needs.
Another member Abdoulie Jammeh, said they believe that when young people are engaged through education, The Gambia and other developing countries will become significant contributors in the development of the world.
He said their philosophy is that through education, proper nutrition and care, children are able to realize and harness their full potential within their communities. "To provide supplementary and out-of-school classes for underprivileged students, JOYE organize summer class each year during the summer to support a one month study program for free and by extension to non-beneficiary students who needed improvements in core school subject areas."
Mr. Jammeh said the aim of the summer classes is to enhance student performances and provide supplementary learning opportunities for students who cannot afford summer classes. "The classes have been effective and hailed as more continue to improve and excel in their grades, particularly the grades 9 and 12 students," he said.
Amie Kolleh Jagne, one of the beneficiary students said they appreciate the JOYE Foundation's support to help them have a better understanding of their studies and also have wider knowledge in their fields of studies.