Africa-Press – Gambia. Russian Foreign Minister Sergey Lavrov has wrapped up his African tour: the top diplomat visited four nations: Kenya, Burundi, Mozambique and South Africa.
Moscow's Assistance to Nairobi
As Russia and Kenya prepare to celebrate the 60th anniversary of their diplomatic relations, bilateral trade and investment are gaining new momentum.
On May 29, Russian Foreign Minister Sergey Lavrov arrived in Nairobi to meet with top government officials, giving the go-ahead to the establishment of a commission on cooperation between Russia and Kenya that will start working by the end of this year.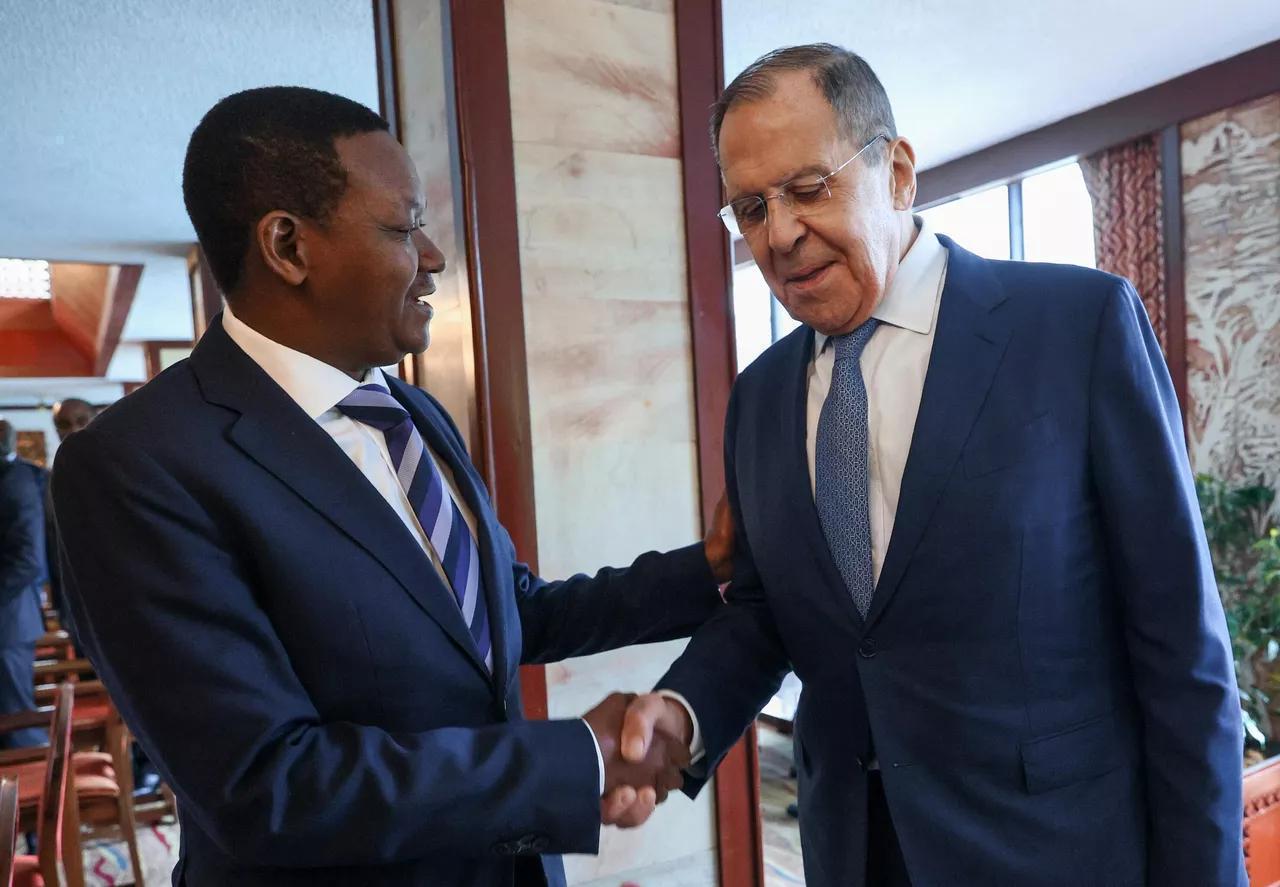 During the trip, the Russian foreign minister announced a delivery of free Russian concentrated fertilizers to Kenya. "After it is processed, it will have an enormous value for the agricultural needs of this African country," Lavrov told journalists.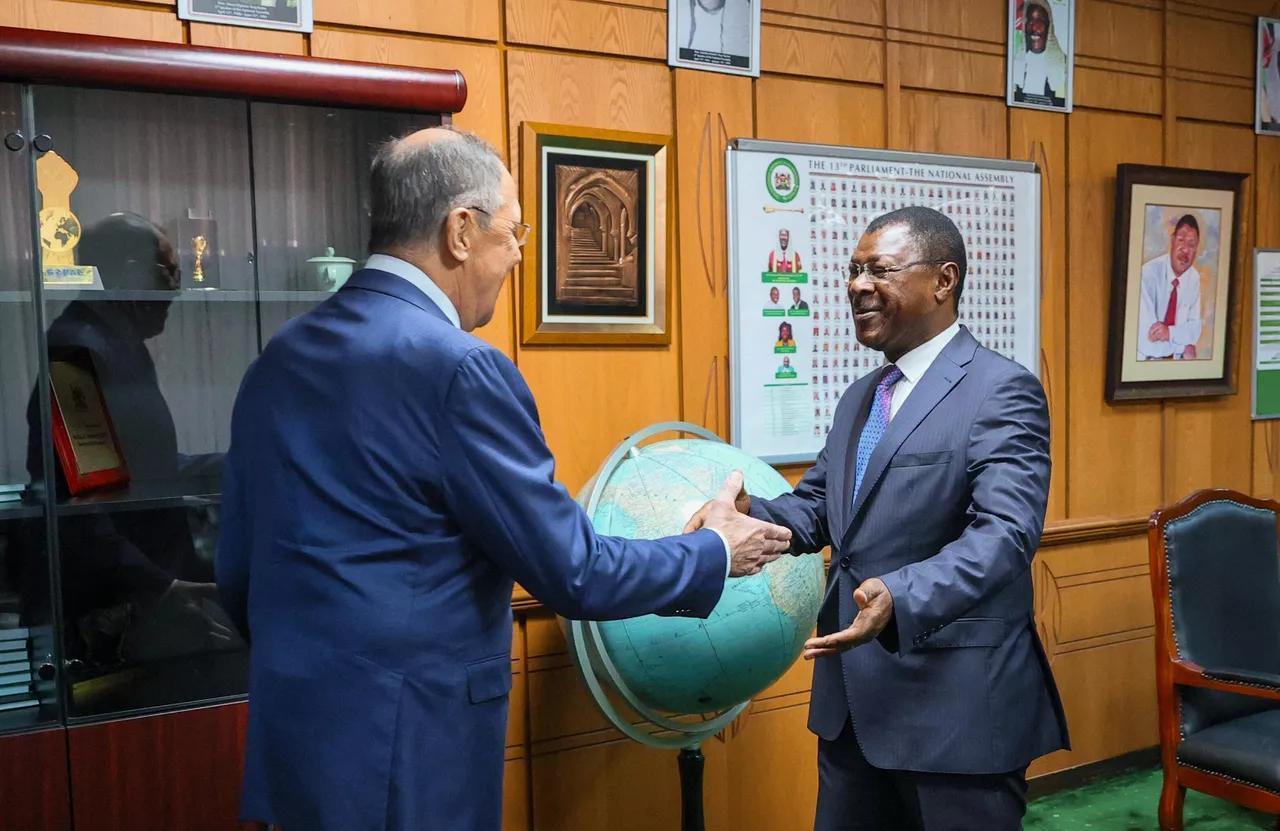 More than 35 thousand tons of concentrated product offloaded at Nairobi's port will be used to produce more than 100,000 tons of ready-made fertilizer locally.
Burundian Drums and the Lake Tanganyika
On May 30, the Russian delegation arrived at the small airport of Bujumbura, Burundi – the economic capital of the nation located on the shores of Lake Tanganyika – the second-largest fresh-water lake in the world. The guests were met with local drummers and dancers wearing colorful traditional costumes.
Besides being proud of their heritage, the locals seem to have a genuine interest in Russian culture, with Burundi recently establishing a Russian language center.
For Russia's top diplomat, it was the first visit to Burundi, but he brought with him some serious offers on cooperation in energy, trade and education.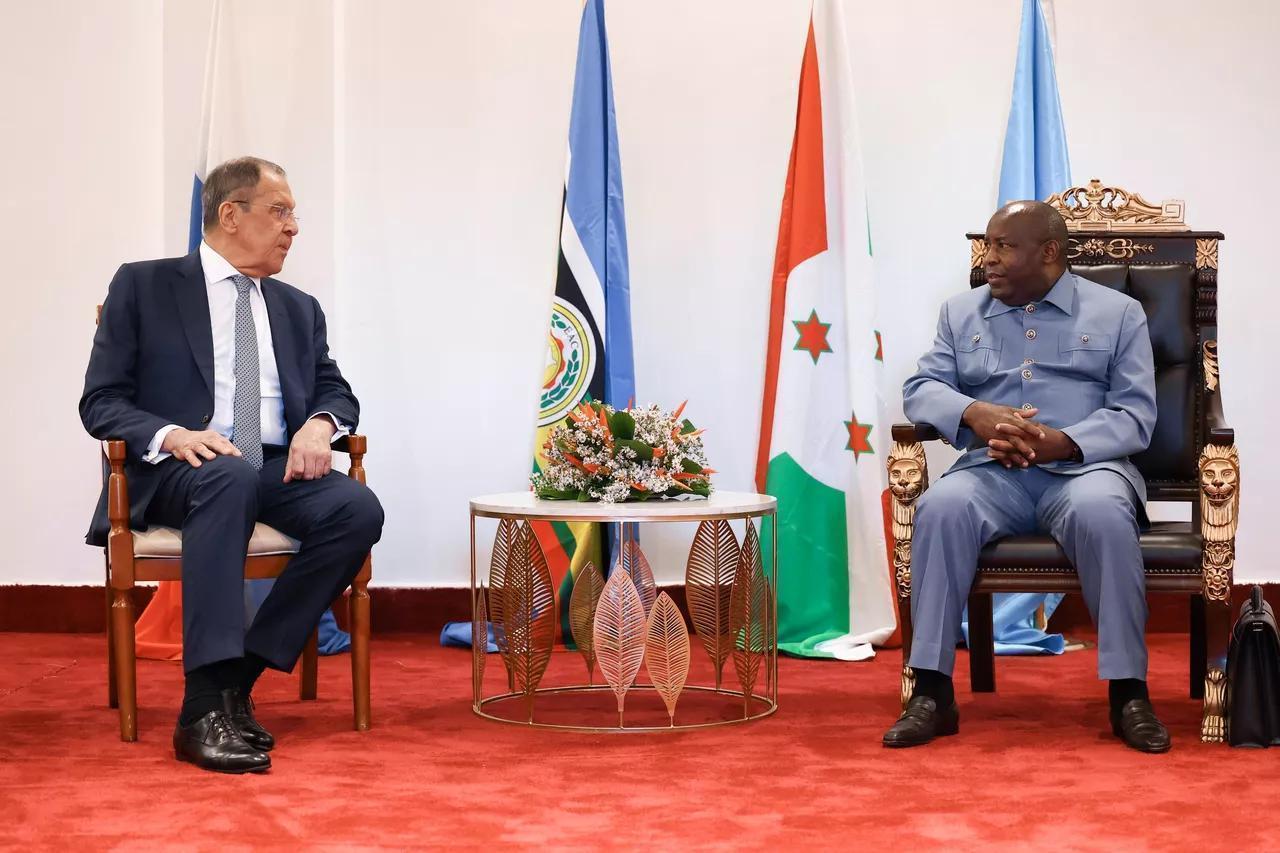 Shortly after being greeted in Russian by the Burundian President Evariste Ndayishimiye, Lavrov told that Moscow will help the East African nation develop a nuclear industry, and that the two nations have come up with a road map to accomplish that.
"We will, as we agreed with [Burundi's] president today, take Burundi's needs into account as one of our priorities," said Russia's top diplomat.
In November 2022, Rosatom and Burundi signed a roadmap on the dialogue on nuclear energy. Following the signing, Burundian Energy Minister Ibrahim Uwizeye said that Burundi wants to build nuclear power plants with Russia's assistance in the future.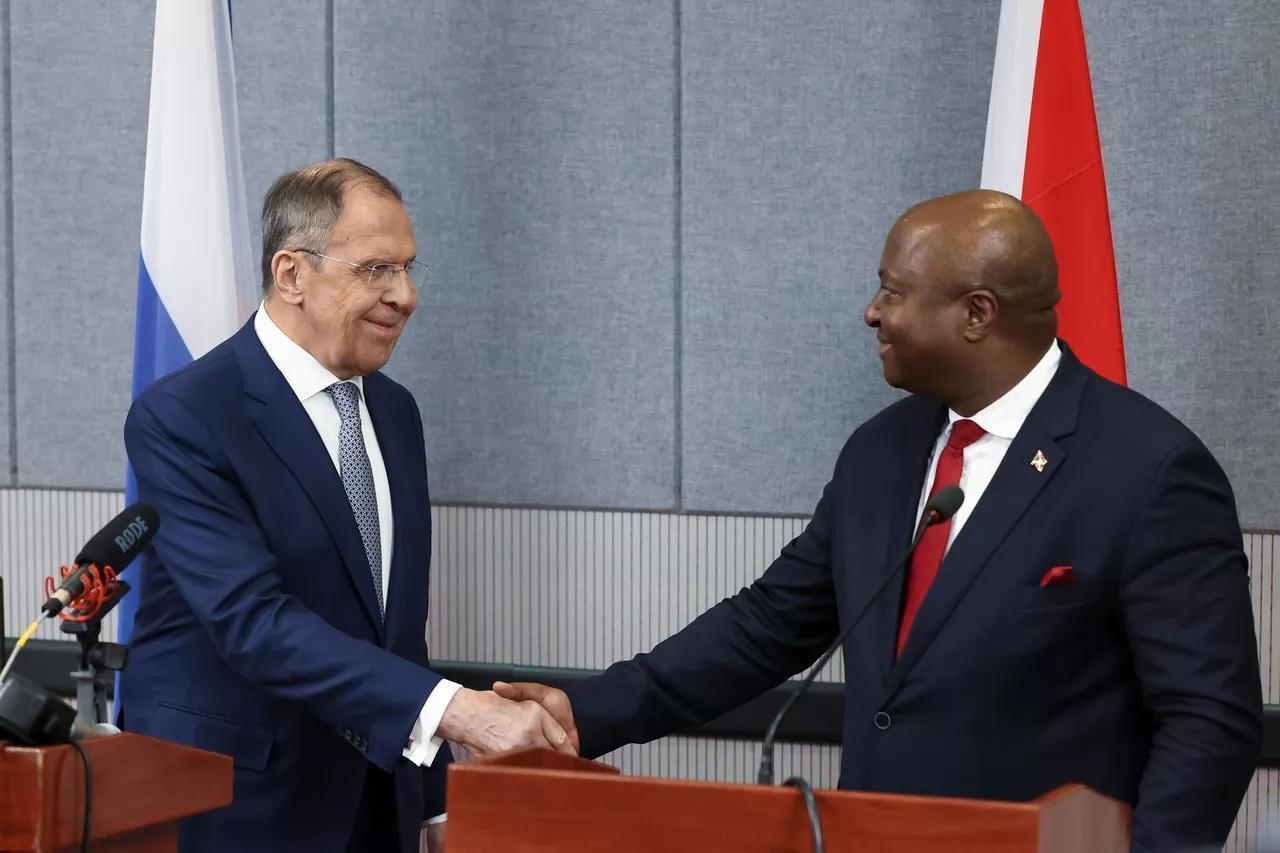 The meeting in Burundi took place amid outstanding Western pressure on the Global South to cut ties with Moscow over its special military operation in Ukraine. The African country, however, has refused to bow its head to that demand.
"We are a sovereign nation, so we are free to choose our partners, while taking into consideration the interest of our population," Burundi Foreign Minister Albert Shingiro said.
A Stop in Maputo
On Tuesday night, the Russian delegation arrived in the capital of Mozambique. Lavrov's schedule in Maputo included talks with the country's president, top diplomats and other government officials.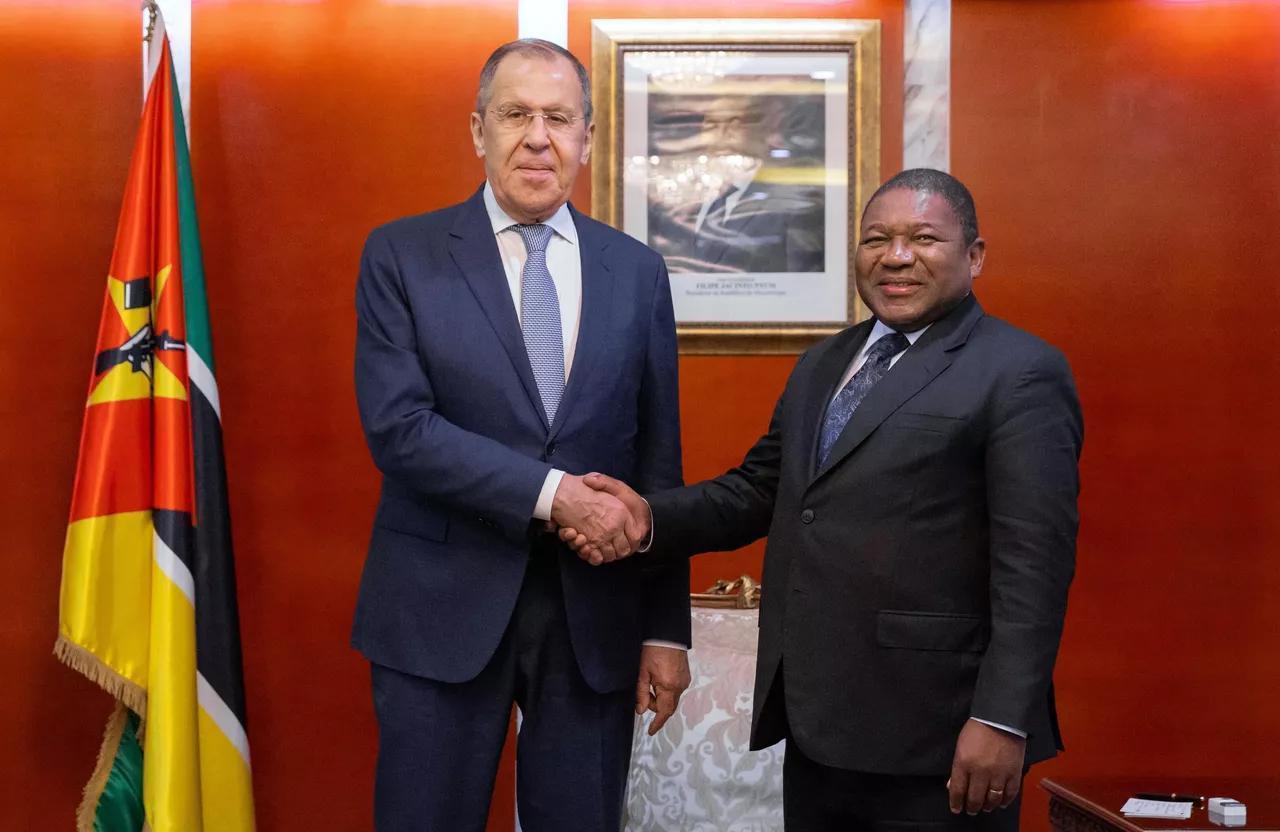 In the 20th century, Mozambique enjoyed close relations with the USSR, and now Moscow wants to expand cooperation in energy and automotive production.
"A series of Russian companies are showing interest in the Mozambican market. These include Kamaz, Inter RAO-Export and Trubnaya Metallurgicheskaya Kompaniya [TMK]. The opportunities for engaging our entrepreneurs in the implementation of large infrastructure projects in Mozambique are being discussed at the moment," Lavrov said following a meeting with his Mozambican counterpart.
Moscow's other plans include doubling the quotas for students from Mozambique studying in Russia's colleges, as well as expanding cooperation on an international level, as the two nations share common ground on a majority of UN agenda items.
BRICS Ministerial in Cape Town
Cape Town was the last stop of the African tour of the Russian delegation. Lavrov arrived to attend the BRICS ministerial meeting as well as speak with the "Friends of BRICS" – top diplomats from more than a dozen nations willing to join the organization.The agenda included the potential acceptance of Saudi Arabia as a new member of the club, which currently includes Brazil, Russia, India, China and South Africa, as well as financial issues, such as trade in national currencies between BRICS members.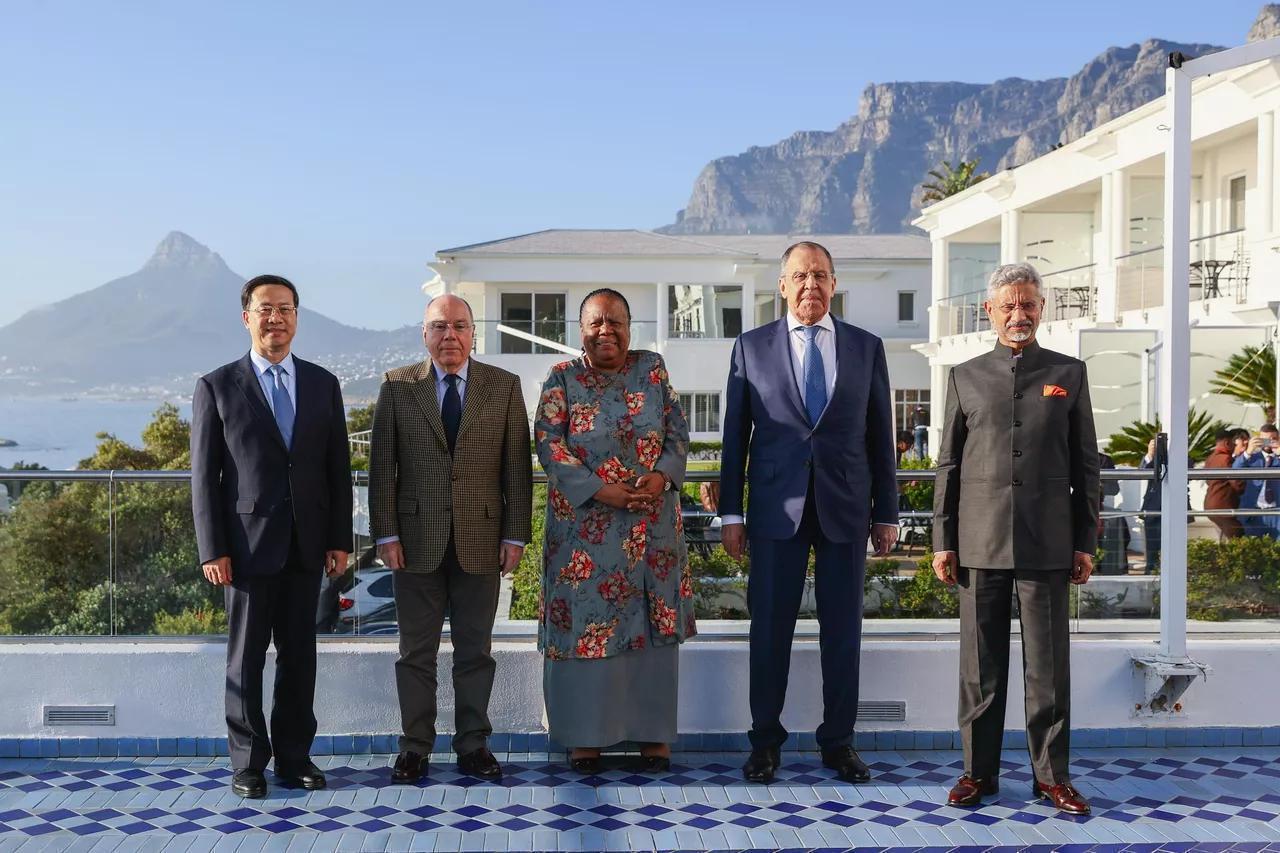 With several countries expressing interest in joining BRICS, including some African nations, the organization, which already represents 42% of the world's population and occupies 26% of the planet's territory, seems to have a lot of potential for growth.
BRICS leaders are due to gather in Johannesburg, South Africa, later this year in April.
For More News And Analysis About Gambia Follow Africa-Press