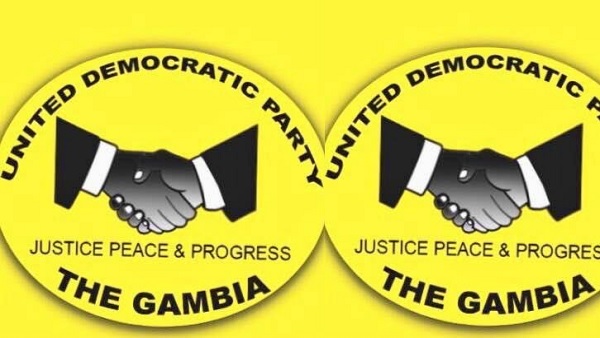 As we went to press last night, news broke that the United Democratic Party has expelled at least eight sitting National Assembly Members over their perceived loyalty to President Barrow.
They are Fatou K Jawara of Tallinding Kunjang, Saikouba Jarju of Busumbala, Billay G Tunkara of Kantora, Saikou Marong of Latrikunda Sabijie, Alhagie Jawara of Lower Baddibu, Abdoulie Ceesay of Old Yundum, Baba Galleh Jallow of Sanneh Menterreng and Omar Darboe of Upper Niumi.
Party spokesman Almami Taal confirmed the expulsions .
Earlier before the expulsions were announced, one of the expelled NAMs, Baba Galleh Jallow had granted an interview to this paper in which he declared his support for President Barrow to complete his five-year term.
The UDP has officially called on the president to honour his agreement and promise to the Gambian people to step down after serving three years, but Jallow said the Constitution has made redundant the coalition agreement.
Speaking in a Standard exclusive, Mr Jallow explained: "As a National Assembly Member, I am here to defend the Constitution and Section 63 (1) says an elected president shall serve a term of five years."
He said he felt disappointed with the UDPs position on the issue. "It is very disappointing for my party to give their weight to the coalition agreement of three years. I for one, I am not in for three years."
He said as a legal practitioner, UDP leader Ousainu Darboe,"should have known better" and should not have reneged on his support for Barrow's intention to stay on for five years. "[What Darboe said] is contradictory," he argued.
Mr Jallow also called out the '3 Years Jotna' activists, saying any attempt to dislodge the president in December will be considered an "illegality".
"The action they are trying to embark on is illegal. They should refrain from those activities. This country is a very peaceful country and all what we need is peace without which there can't be any development.