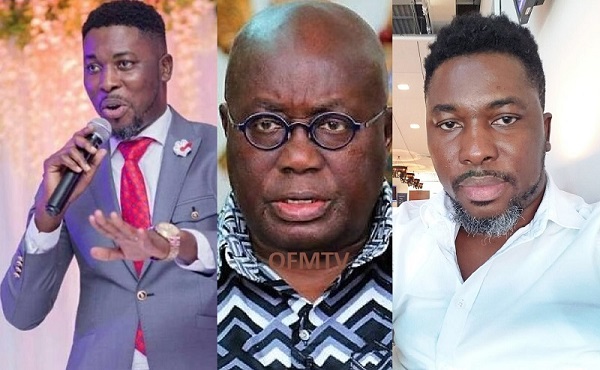 Musician, A Plus descends on President Akufo-Addo
Ghanaian musician turned political activist, Kwame Asare Obeng widely known as A Plus has expressed regret for campaigning for President Akufo-Addo and the New Patriotic Party (NPP).
The outspoken former sympathizer of the NPP indicated that he campaigned for President Akufo-Addo with the notion that he was capable of moving the country in the right direction.
However, the  founder of The People's Project (TPP) noted, he was disappointed few years into the reigns of the NPP government to realize that President Akufo-Addo was not any different from the past presidents.
Taking to his social media, A Plus slammed President Akufo-Addo for lying his way to win power with fake promises.
He wrote: "So is it that my own Nana Addo, the man I trusted so much is also just an ordinary lying Ghanaian politician who made fake promises to win power or he didn't understand the actual situation on the ground when he was campaigning? Ghanaian politicians take the people for fools. Even those who love and trust them. It's sad."
But after his comment, another social media user asked him whether he didn't understand the actual situation on the ground before mobilizing the youth to vote for the NPP.
He commented: "You also didn't understand what was on the ground but we were supporting him and throwing shots here and there. You've all disappointed the youth in the country big time ????"
But A Plus in his reply admitted 'fooling' the youth into voting for the NPP.
He also replied;
"@kwaku_abranti3 I humbly accept it. I hope all the others who campaigned do same. When we say things we cannot do the best thing to do to show that we have some respect for the people is to come back to them and accept our mistake. We must not take the people for fools".
See screenshot below: