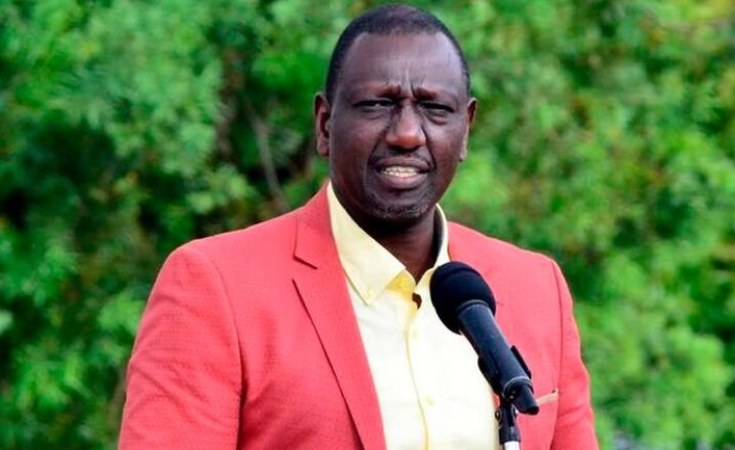 Written by Faridah N Kulumba
Africa-Press-Kenya Kenyan Deputy President William Ruto, announced that he is ready to form a coalition with other parties ahead of the August 9 General Election. Ruto who is set to make his first stab at the presidency has been pushing for smaller parties supporting his bid to fold and support his United Democratic Alliance (UDA).
The U-turn
In a turn of events, the DP seemed to change his hardline stance on working with other outfits. Ruto announced that he is ready to keep his word with any coalition that his party will get, stressing that there is no need to pass the Political Parties Amendment Bill, as they had a coalition agreement with President Uhuru Kenyatta. And they didn't have to go to any length to be able to work together.
Cracks in allies
Ruto's allies in UDA led by Murang'a senator Irungu Kang'ata opposed the formation of regional parties and termed it a bad idea. According to Kang'ata UDA is not seeking a coalition or regional party, but all they need is to build a unified party that will bring everyone together at the bottom of the pyramid.
supporter
However, the Service Party (TSP) leader Mwangi Kiunjuri, differed with Kang'ata and stated regional parties were the way to go before building a national outfit.
Own party
On the other hand, the vocal lawmaker Moses Kuria of Gatundu South argued that Mt Kenya must have its own party to represent its interests in the 2022 polls. He noted that the region risks missing out on power if it fails to build its own political vehicle.
Ruto-Uhuru Alliance
In 2012, President Kenyatta and William Ruto formed a coalition agreement with the ruling party Jubilee. They had an unwritten 20-year prenuptial agreement, in which Ruto would back Mr. Kenyatta to serve as president for two terms. After that Kenyatta would reciprocate by supporting his deputy to win the presidency in the 2022 election and he too would serve for two terms.
Once Bitten, twice shy
President Kenyatta and Ruto's relationship took a turn when Jubilee entered a pact with ODM opposition leader Raila Odinga. On 19 March 2018, Kenyatta and Odinga shook hands in a symbolic gesture popularised as the "handshake," which ended months of tensions following the disputed election in 2017 that gave Kenyatta a second term. The agreement has caused major rifts within the ruling party since it ushered in the Building Bridges Initiative (BBI).
However, what happened between Kenyatta and Ruto did not change Ruto's opinions about the coalitions as he said that his party played its part and they were decent and that in a certain arrangement there are some deceitful conmen.