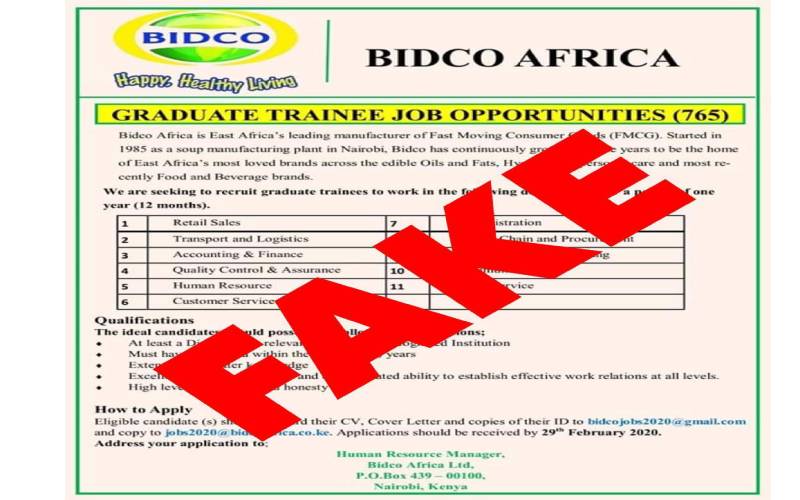 There has been a poster doing rounds on social media claiming that Bidco Africa limited has massive recruitment of graduate trainees for different departments in the company.The Standard Digital fact check has established it to be fake.
The notice claims that the company is recruiting trainees for a period of one year and that there are eleven vacant positions.In a letter seen by Standard Digital, Bidco is urging the public to be aware of conmen who are out to swindle their hard earned money using their company name.
"It has come to our attention that there are fraudsters conning unsuspecting job-seekers with promise of getting them employment opportunities at Bidco Africa Limited,"We would like to ask everyone to be on alert should they be approached with fake promises on vacancies at Bidco," read part of the letter.
Additionally, John Lawrence head of Corporate PR and Communications says the company only communicates formally using their official handles."Our HR team does the hiring. In case of any call for recruitment, it's only advertised through our website or our various official social media platforms. Anything that comes from elsewhere, is fake," said Lawrence.Bidco further states that all job interview of the company are only done at their offices in Thika, at no fee.