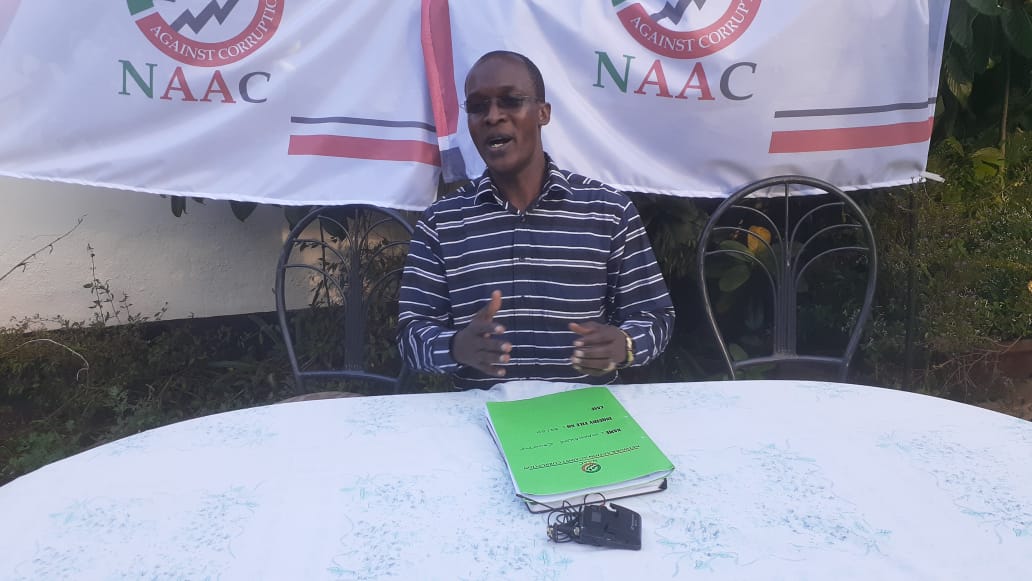 A non-governmental organisation, Network Action against Corruption (NAAC) claims there is runaway corruption in Machakos County.
NAAC Executive Director Gordwins Agutu says that there are cartels who are perpetuating corruption in the county. Agutu accuses Governor Mutua of championing public relations acts while covering up corruption.
NACC commends President Uhuru Kenyatta's efforts in fighting corruption and at the same time asking EACC to check on the dealings of county governments and especially Machakos County.NACC director Agutu has also claimed that Governor Mutua enjoys protection from influential persons in government.
Maruba Dam
NACC in its investigations found out that Sh89 million was used in the construction and later destiling of Maruba Dam in 2015/2016 a claim which Machakos County government has refuted. "If you look at the manner in which the tender was awarded, simply creates a conflict as per the regulations under the Public Procurement and disposal Act 2015, where the process of awarding a contract was fraudulent," Agutu said.
NACC also reveals that the site that was meant for the construction was never inspected before the tender was awarded to Waki Clearing and Forwarding agents Limited.The group says that Danish government funded another project within the county valued at Sh50m.
"Why were the county development coordination committee's due diligence and advice ignored and why withdrawals were conducted without due process followed" NACC questionsNACC has also questioned the time frame of the work taken before the payment was made to Waki Clearing and Forwarding Agents.
NAAC also questioned the scope of work, the report presented and why the minutes of the report adoption was never captured.According NACC, the laid down financial policy has been abused and subjected the county in financial apathy, NAAC is now advocating for suspension of the budget and also prosecution of the governor and county official.On the other hand, Machakos Governor Alfred Mutua has dismissed the claims by NAAC saying that all tenders and projects undertaken by his government followed due diligence.