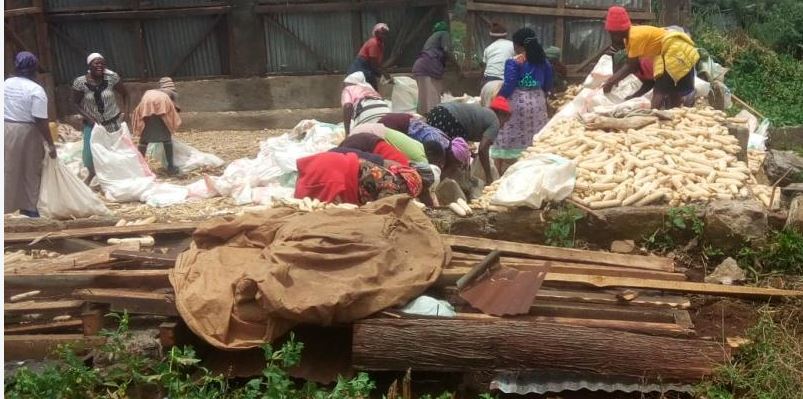 At least 20 families were on Tuesday left homeless after their houses were destroyed by strong winds in Molo.
The families from Kivulini and Kambala villages also lost property of unknown value.Crops maturing in the fields were flattened, while most of the families were left to spend Tuesday night in the cold.One of the victims, Mercy Njoki, said the disaster has made life unbearable for her and her three children.
She fears that her family will starve if she is not accorded humanitarian support. "I do not know where to go with my children after my house was destroyed. And we have nothing to eat after the disaster," Ms Njoki said.
Jastan Waweru, a farmer, said his maize crop was swept away by the wind. He projected his losses to have amounted to Sh2.5 million.
"The winds destroyed my 800 bags of maize," he said. His three bed-roomed house was also destroyed.
"There was nothing I could salvage from my house because the winds were too strong," Mr Waweru said. Another resident, Ndaro Njoroge, said electric wires were destroyed by the strong winds and lay on the ground haphazardly, leaving locals afraid of electrocution.Nakuru Police Commander Stephen Matu said nobody was injured in the incident. "State agencies are looking for a way to help the families," Mr Matu said.