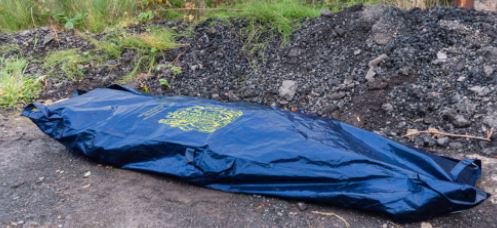 Author: Gilbert Kimutai
AfricaPress-Kenya: While many police stations in Bomet County are busy either with drunk and disorderly cases, theft or burglar, Bomet Central Police Station is facing a never before crisis: unidentified bodies dumped in its backyard.
Last week, police came across two-yet-to-be-identified bodies within a month, one of which is a sure murder victim. And in the past nine months, 22 bodies have been dumped in the Southern Mau forest along Silibwet-Olenguruone Road. According to authorities, persons involved in the crime, suspects and victims are from outside the county-making it more difficult to identify.
The discovery of the bodies has sent shivers down the spines of Kitoben and Masese village residents. "We are worried about the people coming here and dumping bodies at night. So far 22 bodies have been dumped in the same area over the last year," Paul Koech a resident told the Standard. Koech said all the bodies that have been dumped in the area are murdered in a similar style.
"Most of them are stripped naked and strangled to death and it seems they are dropped from a moving vehicle just by the roadside," said Koech.
Kitoben sub-location assistant Chief Richard Cheruiyot said the latest body was found last Saturday.
Cheruiyot said the mutilated body was discovered by riders at the same location another body was found two weeks ago. He said the first incident was reported exactly one year ago after a Chinese contractor completed works for the tarmac linking Bomet and Nakuru counties.
"Barely a week after the Chinese contractor vacated the site, we witnessed the first case and we thought it was an isolated case but has persisted and now we have 22 cases," he said. He said all the bodies that have been dumped in the area are non-locals, and that three of them were identified and collected by relatives.
"Three bodies were people from Kisii County who were murdered in unclear circumstances but were identified by relatives early this year and have since been collected," he said.
Cheruiyot said one of the bodies had been buried by the County Government at Bomet cemetery. "More may be buried any time, the county has sought a court order to dispose of the bodies which are still lying idle at the mortuary," the chief said.
Police encounters with unidentified bodies begun on January 13 this year when a naked body in a sack was dumped in the forest. The latest was a week ago when boda boda riders stumbled on a mutilated body-covered in a black polythene bag.
They said the situation had caused quite a scare among locals who are now forced to leave for their homes early. Bomet County Police Commander Naomi Ichami said the incidents were under investigation