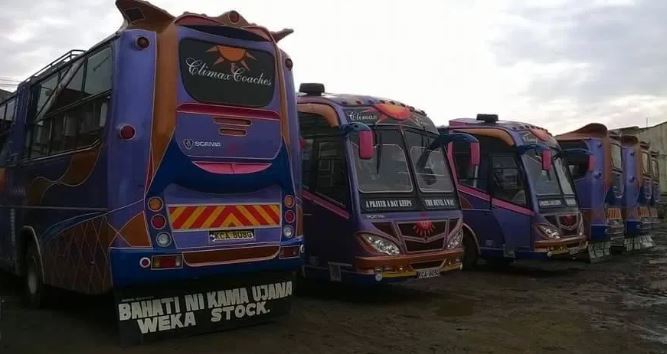 Travellers in a Climax bus en route Nairobi escaped death narrowly after their vehicle burst into flames in Nakuru.
The bus caught fire near Ngata bridge, Rongai sub-county, along the Eldoret- Nakuru Highway at 3am.
It was coming from Kimilili, Bungoma County when the driver made a stopover near the Ngata Bridge.Passengers became concerned when the bus started emitting smoke from the engine.As they scrambled to disembark, the smoke then turned into a fire engulfing the bus.
According to Rongai Police Commander Richard Rotich, the bus developed a mechanical problem."The exact cause of the fire is still being investigated but the driver reported a mechanical problem before the fire broke out," Koech said.
A traveller on the bus, Kennedy Nasibwa, said the fire spread so fast that they did not have a chance to save any of their belongings.On January 3, a Kitale-bound bus was burnt to shells in the wee hours of the morning after a rear tyre burst igniting a fire.At least 50 passengers on board, according to the police, escaped unhurt during the 2am incident.