AfricaPress-Kenya: East African Breweries (EABL) pulled its advertisements at the Radio Africa Group over utterances made by radio presenter Shaffie Weru and his co-hosts Neville Musya and Dj Joe Mfalme.
In a statement dated March 27, 2021, the company indicated that it discouraged gender insensitive statements including the negative portrayal of women in all its marketing campaigns.
"The context in which content on the Wednesday programme was relayed goes against the core tenets of this agenda," reads an excerpt of the statement.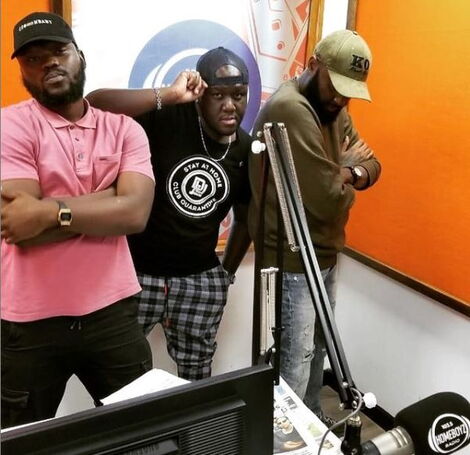 EABL indicated that it would pause all forms of advertising on the Radio Africa programmes related with the presenters.
"As a pre-condition to revert to our advertising partnerships, we have asked RAG to conduct due diligence in the selection of presenters and embed a robust consequence management plan on those that do not abide by the code of conduct," reads the statement in part.
The brewer also asked Radio Africa to have a continuous training programme for presenters, sensitizing them on gender matters and commit to airing content that will address negative gender narratives.
The statement came just a day after Homeboyz Radio General Manager Somoina Kimojino, disclosed that Shaffie Weru and DJ Joe Mfalme would face disciplinary action for their remarks.
"We understand the seriousness of the matter and will endeavour to ensure our presenters and show hosts discuss issues of consent and violence against women in a respectful and conscious manner going forward," Kimojino noted.
The two had earlier apologised and asked Kenyans for forgiveness.
The presenters were accused of shaming a sexual violence survivor who narrated how her boyfriend threw her off the 12th floor of a building when she refused to spend the night at his place.