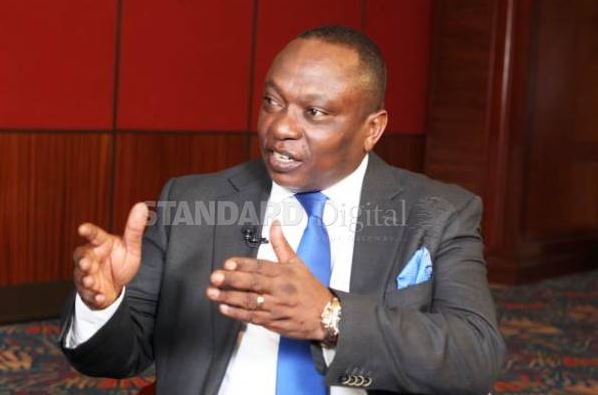 Author: Fredrick Obura
AfricaPress-Kenya: The Kenya National Chambers of Commerce (KNCCI) is working with the government and businesses to aid quick recovery of the economy following months of COVID-19 disruption.
In a statement, the body also called on the government to consider reopening the alcoholic beverages industry gradually to enable to help the sector to operate in compliance with public health guidelines so that they can safely serve Kenyans during the pandemic.
In his eleventh national address on the pandemic, President Uhuru Kenyatta extended the closure of bars and night clubs for another 30 days.
He however tasked bar owners in consultation with the Ministry of Health to develop self-regulating mechanisms within 30 days as part of their civic responsibility to clientele, in order to allow their resumption.
"As business representatives, we call upon the government to consider reopening the sector gradually to help them operate in compliance with public health guidelines so that they can safely serve Kenyans during this pandemic," said Chamber Chairman Richard Ngatia.
"To this end, as a chamber, we commit to provide support to the business owners to follow health protocols to operate in a safe manner during this difficult time. This is an important sector that supports livelihoods and creates many jobs," he noted.
Businesses have felt the effect of the pandemic since it hit the country on a large scale early this year. On Tuesday data from the Kenya National Bureau of Statistics indicated that more than 1.7 million individuals lost their jobs within three months after the country recorded its first case of coronavirus.
Kenya reported her first case of the virus in March and by end of June, those affected had been rendered jobless as crippling effects of the pandemic became apparent in what is turning out to be the country's worst economic crisis.
In his address to the nation last month, President Uhuru said experts had indicated that levels of positivity rate country-wide had fallen from 13 per cent in June to 8 per cent in August 2020 which meant Kenya had a chance to reach the 5 per cent positivity rate recommended by the World Health Organization for total re-opening.
In acknowledging the adverse effects of the pandemic to local businesses Ngatia on Wednesday said the chamber is working with key development partners and agencies to support the businesses and MSMES recovery efforts and mechanism.
"In this arrangement, we have a strategic partnership with Equity Bank on 200 billion post COVID-19 financing arrangement and training,
MasterCard Foundation on MSMES business resilience and recovery through credit facility and capacity development initiatives and a joint project with the Ministry of Health to support local manufacturing agenda of  PPE the Masks projects and others to support the immediate recovery process," he said.
"Moving forward, as the business community together with other parties, we will address the technological disruption, changing macroeconomic fundamentals to create a business competitiveness strategy is more relevant than ever to build a more competitive business climate in the country.
Not only to attract new businesses and capital investment, but also to retain existing businesses and their capital investment." He said the chamber will continue providing advice and support to the government and other partners on pathways to longer-term economic recovery, including revitalizing export markets, accessing finance for trade and investment, and supporting human capital and job creation.