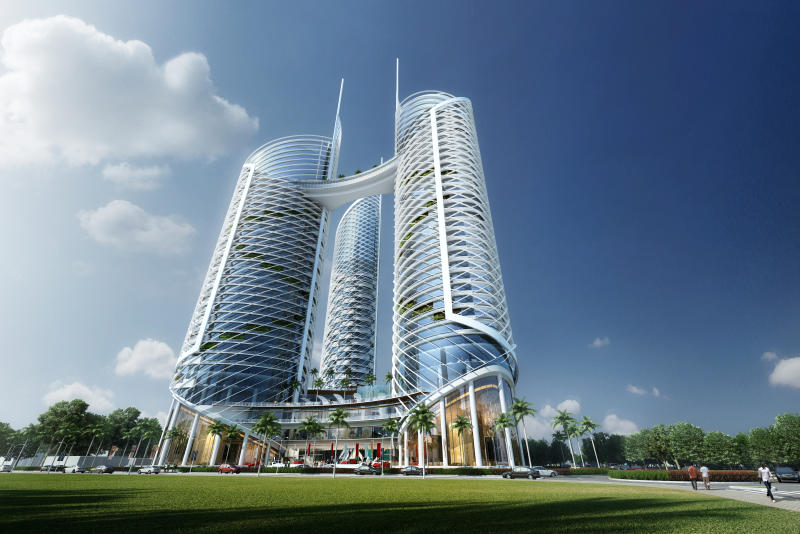 The High Court has halted construction of a Sh20 billion tower in Kilimani, Nairobi.Works on the 35-storey building that was to house a hotel, offices, parking space, serviced and residential apartments cannot proceed as they do not conform to the zoning requirements for Kilimani.According to Nairobi County Government, Kileleshwa, Riverside and Kilimani fall under Zone 4 that allows for construction of a maximum of three storey buildings.
Cytonn Investment Partnership Sixteen LLP is also said not to have addressed the issue of health and safety of children at a nearby school in its development plan.The four-acre piece of land lies next to Cavina School, a British preparatory learning institution catering for children aged between three and 13.
There are also residential houses which members of the Kilimani Project Foundation, who were interested parties in the case, reside in."County governments have a duty to use planning controls to ensure development is allowed only where it is needed, while ensuring the character and amenity of the areas are not adversely affected. The planning system plays an important role in modern society. It is meant to protect amenity and the environment in the public interest," said Justice John Mativo.
In dismissing the case in which Cytonn was challenging the decision by the Nairobi County Government to cancel the project's development plan that was approved in 2017, the judge said NCG's decision was not tainted with procedural impropriety.Cytonn Tower's plan was approved, with conditions, on July 24, 2017. Some of the conditions included conducting public participation. Failure to honour the details on the letter led to cancellation of the development plan on April 30, 2018.
Aggrieved, the company filed a Judicial Review case seeking a declaration that the county's decision was unlawful and contravened its right to Fair Administrative Act under the Constitution. The company also sought an order quashing the county's decision.
The company told the court that the decision was made with an ulterior motive calculated to prejudice its rights, adding that it had already spent huge sums of money in preparing for the building. It argued that it had spent Sh1,087,434,875 by the time the approval was cancelled.
But Nairobi Chief Officer in charge of Urban Planning Justus Mathenge filed an affidavit, saying Kilimani residents rejected the project because it was prejudicial to their rights to a clean environment.He said the decision to cancel the approved plan was lawful, adding that the company had not filed any objection.