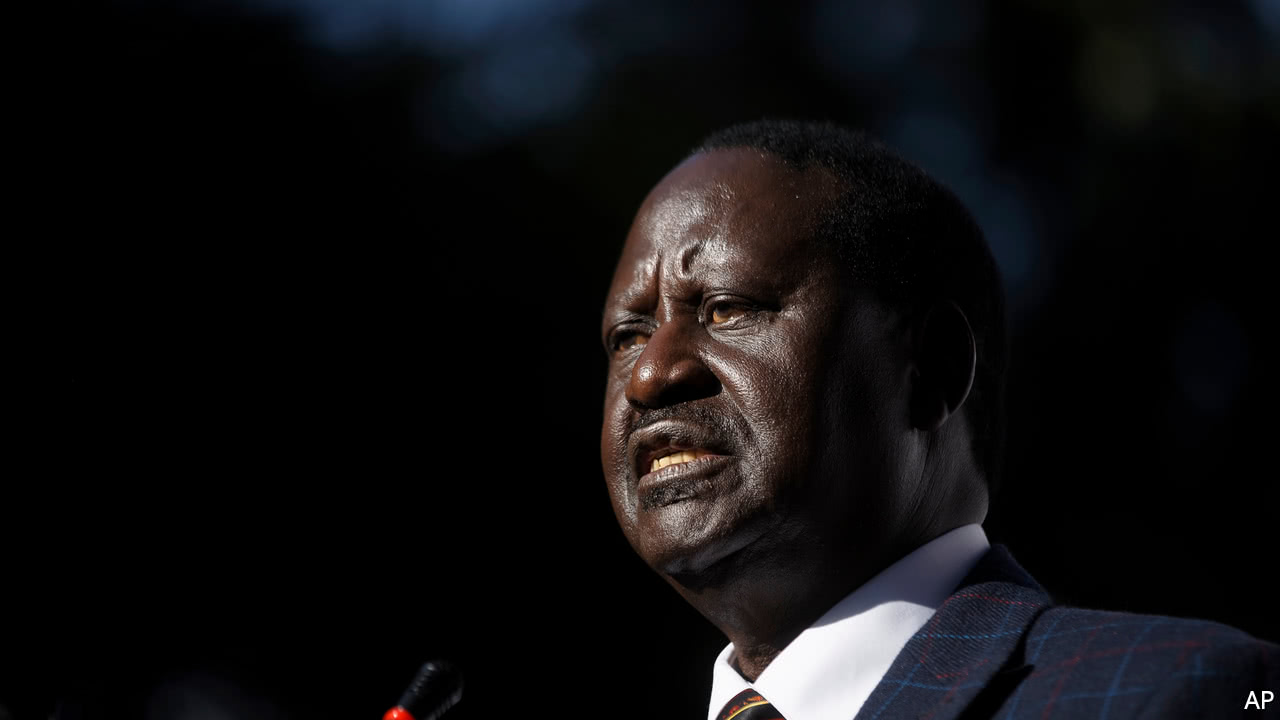 Written by 
Faridah N Kulumba
Africa-Press – Kenya. Kenyan lawyer and Senator for Elgeyo-Marakwet County Kipchumba Murkomen said opposition leader Raila Odinga is the real Deputy President of Kenya not William Ruto, insisting that Ruto should not be blamed for the failures of the Jubilee government in the ruling party's second term.
Senator Murkomen explained that Ruto has not been part of Uhuru Kenyatta's government in the last four year. According to Murkomen, Odinga assumed Ruto's position following his handshake with President Kenyatta, reported Nairobi Wire. "Can you blame William Ruto for what happened for the last four years? He is not part of this administration. He's there de facto, but the real Deputy President is Raila Odinga," Murkomen stated.
The Handshake
President Kenyatta's relationship with his deputy and his successor Ruto took a turn, when Jubilee entered a pact with opposition leader Raila Odinga of Orange Democratic Movement.
On 19 March 2018, Kenya's president Kenyatta and Raila Odinga shook hands in a symbolic gesture that ended months of tensions following the disputed election in 2017 that gave Kenyatta a second term.
Popularised as the "handshake," the agreement has caused major rifts within the ruling party since it ushered in the Building Bridges Initiative (BBI). Those to Deputy President Ruto accused Odinga of "hijacking" Jubilee Party for political interests, while proponents of the handshake and the BBI fault Ruto's allies for curtailing Kenyatta's initiative to unite Kenyans.
Bottom-up defence
Ruto's ally and lawmaker Murkomen defended the much talked about bottom-up economics, dismissing reports that the approach is about giving out cash handouts. "That's not the truth. The truth is that we want to have a financial model at the low level either through table banking to ensure that those table banking groups aiding hustlers are properly structured and accommodated in our leader framework." Murkomen clarified. He added that the bottom-up plan is to take interventions to the grassroots instead of assisting corporations to grow, for the economy.
Ruto's blocked trip to Uganda
On Monday 2 August 20121, DP Ruto's allies castigated Kenyan administration for blocking the second in command from travelling to Uganda.
According to The Star, Ruto was set for a private trip to Uganda, for the second time but was blocked by immigration officials at Wilson Airport, who insisted that Ruto had to get clearance from President Kenyatta.
The incident sparked anger within Ruto's allies who said that the Deputy President has never ever required any clearance to travel out of the country, insisting that there is no law/regulation requiring him to seek clearance before travel for any public or private engagement.
The ODM members also retaliated by sounding an alarm to the country saying that Ruto once again treated the country to sympathy seeking circuses, after he failed to visit Uganda. They said that Ruto seeks to use the tactics of Uganda's ruling party National Resistance Movement (NRM) to capture power in Kenya that will make all Kenyan very afraid.
They stated that they do not need to borrow from any other country's political habits, whose end results can only lead to chaos and backwardness of Kenya.