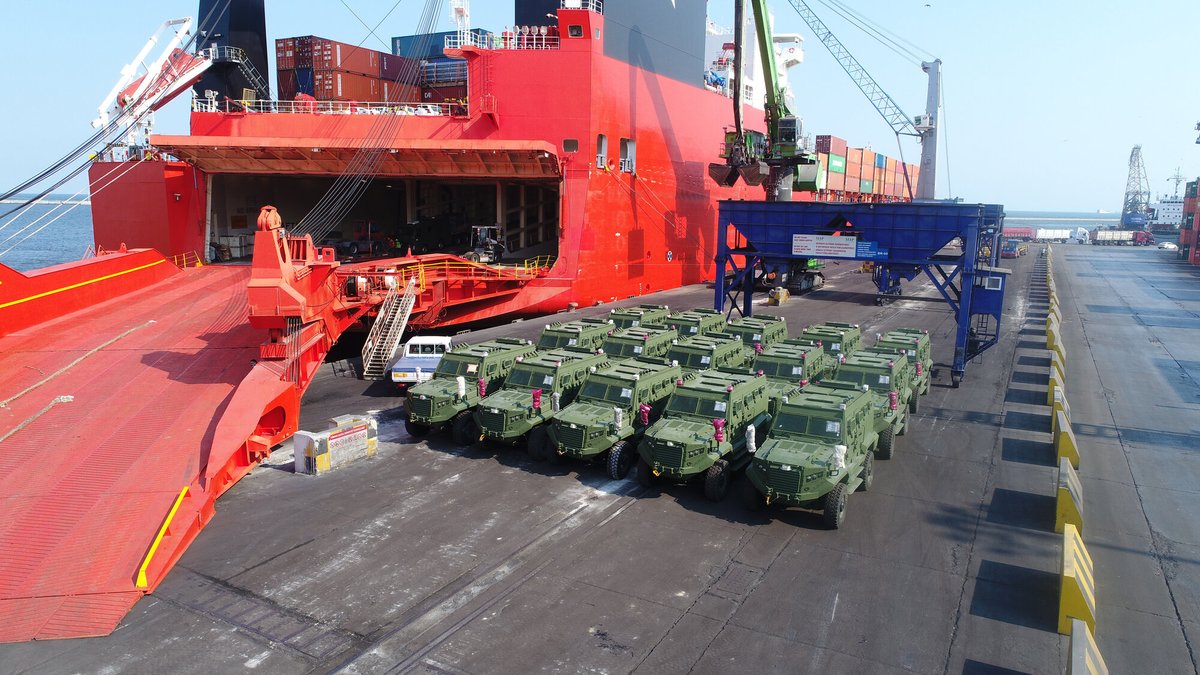 Reported by
Faridah N Kulumba
A Turkish  defence and automotive firm Katmercilier landed a new contract to provide 118 tactical wheeled armored 4×4 Hizir vehicles to Kenya, expanding its footprints in Africa.
The deputy chairperson of the defence contractor Katmerciller Furkan Katmerci told Anadolu Agency that the new armored vehicle will be unveiled alongside a new military Turkish vehicle that has never been seen before at the international Defense industry Fair (IDEF) in Istanbul in August 2021.
"Our tactical wheel armored 4×4 vehicle Hizir has been hailed all over African market," said Furkan. Furkan also revealed that the firm aims to complete the delivery over two years, and that Kenya will be the third country in the world to acquire Katmerciler's armored vehicle.
According to Katmerciler's data, the company exported a total of 989 vehicles and related equipment around the world last year.
The deal
In January this year Kenya's military ordered 118 four-wheel drive personnel carriers from Turkish armored vehicle manufacturer Katmerciler. The deal was confirmed by Kenya Defence Forces spokesperson Col. Zipporah Kioko who told local press that the Ministry of Defence was finalising the deal for the mine-resistant ambush-protected Hizir vehicles through Turkey's export Credit Agency.
What is special about Hizir armored vehicles?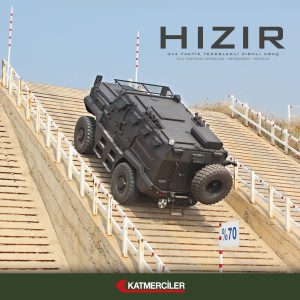 Hizir armored vehicle was manufactured for conflict conditions with high manoeuvrability and ballistic fortifications. It is a fully indigenous 400- horsepower vehicle, which provides high protection against mines and handmade explosives.
This armored vehicle was designed to perform well under conditions of intense conflict in rural and urban areas, providing high -level protection.
Katmercilare's tactical wheel armored vehicle Hazir was tasted and successfully passed all performance and explosion tests before it was approved by an independent international testing organisation, since it was developed to meet NATO standards, reported Daily Sabah.
Hizir vehicle was tested in the Netherlands and certified by NATO, and can be used in various configurations, such as combat, command and control, chemical biological, radiological and nuclear defence, weapon carrier, ambulance, border security and reconnaissance.
The vehicle is fitted with Turkish company Aselsan's Stabilised Advanced Remote Weapon Platform, which can be installed on tactical vehicle, fixed surveillance posts, towers and critical infrastructure.
Depending on the operational requirements, the remote weapon platform can be equipped with a 12.7mm machine gun, a 40mm automatic grenade launcher or a 7.62mm machine gun.
Why did Kenya order powerful armored vehicles?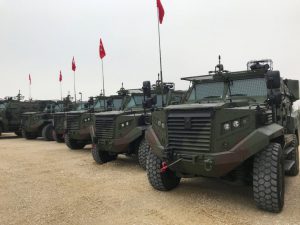 At the beginning of this year, Kenya's Defence Forces spokesperson Zipporah Kioko said that the Hezir armored vehicles were ordered to provide the Kenyan troops protective mobility wherever they are deployed.
She said that the country is focused on ensuring the survivability of its troops deployed in the fight against al-Shabaab militants from Somalia, thus the need to procure 118 high-performance armored personnel carriers (APCs).
"The Kenyan Army thus made a critical assessment and established that the contemporary operating environment has evolved significantly with major threats to the APCs being Vehicle Borne IEDs (VBIEDs) (improvised explosive devices) reinforced with complex ambushes," said Kioko.
The Somali-based al-Qaida-affiliated al-Shabab militants have been targeting security officers patrolling the Kenyan-Somali border.
Why Turkey?
Ms Kioko explained that from a pool of three firms that bid to supply Kenya with high-performance armored personnel carriers, only Katmerciler's Hizir met all the requirements, beating two contenders from South Africa and North America.
Turkey-Kenya cooperation in recent years
Bilateral relations between Turkey and Kenya have developed since Kenya gained its independence in 1963 and the Turkish Embassy in Nairobi was opened in 1968.
Kenya opened its embassy in Ankara in 2012,  and in 2014 Kenya's president Uhuru Kenyatta visited Turkey, and in 2016 Turkish president Recep Tayyip Erdogan also visited Kenya.
During the visits both nations signed several memorandum of understanding in fields of security, trade, financial and technical cooperation, energy and mining.
Turkish Airlines started to operate commercial flights between Istanbul and Nairobi in 2009.
Turkey's ambassador to Kenya Ahmet Cemil Miroglu told Anoudolu Agency last year that Turkey aims to diversify and elevate its economic cooperation with East Africa's largest economy, Kenya to a new level based on a "win-win" situation, regarding Kenya as a reliable partner.
The Turkish diplomat revealed that last year, Kenya was included on the "priority countries" list of the Turkish Ministry of Trade, which he believed will contribute to developing and diversifying their bilateral trade, which was negatively affected due to Covid-19.
Bilateral trade volume, which was 234 million USD in 2019 reached 251 million USD in 2020 according to Turkish Foreign Affairs report
Some of the goods Turkey exports to Kenya include household appliances, processed foods, construction materials and iron, while Kenya exports mainly agricultural products to Turkey including coffee, tea and fresh fruits.
Turkish provides undergraduate, graduate and post graduate scholarships every year to Kenyan students, since 1992, and 310 scholarships have been provided to Kenyan students.