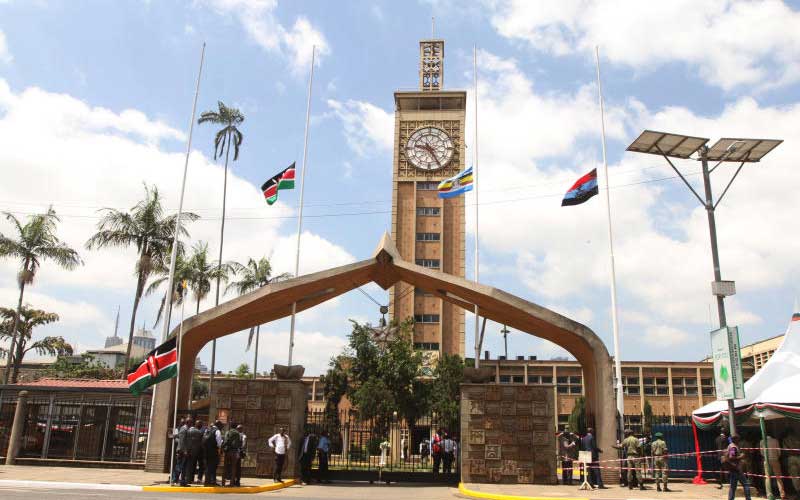 AfricaPress-Kenya: National Assembly Speaker Justin Muturi  on Tuesday slammed brakes on political party tyranny in Parliament, ending a practice of tokenism that required independents and members of small parties to beg for House committee slots from their larger counterparts.
In his ruling, the Speaker said the practice where the country's three largest parties – Jubilee, Orange Democratic Movement (ODM) and Wiper – have been riding roughshod over 'briefcase' party members and independents violates their role of oversight, legislation and representation.
To access Parliament's 622 committee slots, the affected members had to align themselves to the three largest parties – recognised in the Standing Orders as parliamentary parties.
"It is incorrect to assume that the Constitution or the Standing Orders envisaged that committees are a preserve of parliamentary parties, to the exclusion of the independent members and member belonging to small parties…," said the Speaker, who then proceed to propose a formula that would see the 14 independents and 22 members that do not belong to any coalition in parliament allocated 66 committee slots.
The ruling was well received by Ugenya MP David Ochieng, who survived an attempt by ODM to discharge him from the Health Committee. He had sought the ruling arguing that since he is not a member of ODM, the attempt to discharge him was premised on quicksand.
Minority Leader John Mbadi warned that members of such parties should not celebrate too early as they are not out of the woods yet.But Majority Whip Emmanuel Wangwe said the decision "is going to shape up and organise the House".