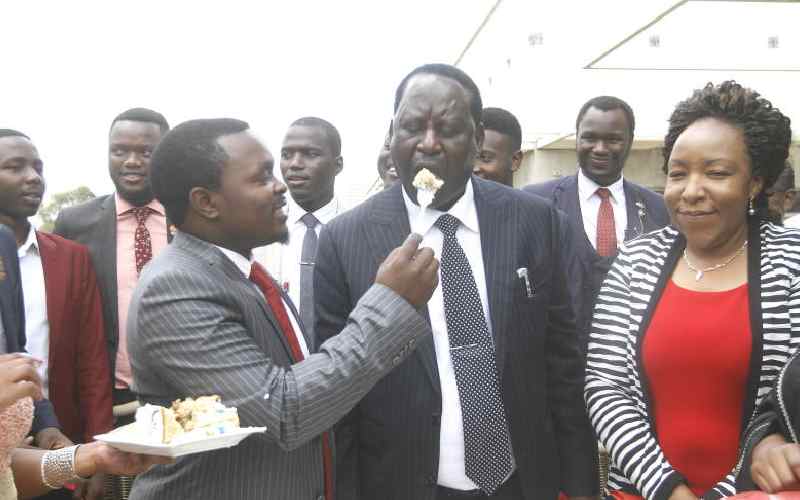 Author: KAMAU MUTHONI 
AfricaPress-Kenya: Nairobi businesswoman and politician Agnes Kagure has lost a bid to block three UK-based witnesses from giving their testimonies via video link in the Sh600 million Karen property case.
Ms Kagure sought to have Michael Fairfax, Sean Battye and Richard Brooks travel to Kenya and appear in court in person.
The three are witnesses in the succession case of Roger Bryan Robson who died in 2012, leaving behind six acres and other properties.
In objections filed by Kagure and a company named Prover Haunt Limited, the businesswoman maintained that Robson sold the piece of land to her, a claim contested by Robson's lawyer Guy Spencer Elms.
In his ruling, High Court judge John Onyiego concurred with Elms, who is Robson's estate administrator, that the case filed before the Kenyan court be disposed of by having three critical witnesses testify from United Kingdom through a video link.
"This court shall take the evidence of Michael Fairfax Robson, Sean Battye and Richard Brooks through video conferencing. The parties shall agree by consent on the proper venue in the UK from which the witnesses shall testify," the judge ruled.
In his will, Robson wanted the property, which borders Ngong Forest, to be gifted to Kenya Wildlife Service (KWS), Kenya Forest Service and an education charity.
On her part, Kagure claimed to have bought the property in cash a year before Robson died. She accused Elms of forging Robson's will and for this, the lawyer was hauled into a criminal court.
Robson did not have children and he only left his nephew some money in his accounts. Kagure claimed ownership of the property, saying she was a bona fide purchaser.
Elms told the court that Fairfax, 70, is the only Robson's brother alive. He said Fairfax has mobility problems after undergoing knee surgery.
Brooks, an advocate in the UK, is said to have witnessed two affidavits signed by Fairfax and supporting Elms' case that his brother never sold the piece of land to Kagure.
Concerning Battye, the court heard that he suffered third degree burns on his hands and is said to be undergoing constant medical checkup and supervision to avoid infection. Elms said the witness would lose his hands if they were infected.
"The British High Commission has indicated that it will facilitate the video conferencing should need arise," Elms said.
In their reply, Prover Haunt's director Thomas Murima and Kagure said Fairfax's evidence was contested and that his signatures were varying. They urged the judge to order him to appear before court in person, adding that at 70, he was still full of energy.
On Brooks, the two argued that he was a stranger and no one knew if he was a legal practitioner. They claimed that he should also appear in person "for the court to observe his demeanour".
Justice Onyiego ruled that technology is the new way of handling cases. He said courts countrywide are conducting their sessions online, and that demeanour can be assessed via video link. "It is convenient to both parties in terms of being less disruptive on personal engagements, and it reduces cost of litigation," Justice Onyiego ruled.