AfricaPress-Kenya: Football Kenya Federation (FKF) boss Nick Mwendwa has denounced a consultative forum summoned by the Sports Disputes Tribunal (SDT) concerning the upcoming elections.
The Tribunal convened a stakeholders forum on Tuesday, June 2, 2020, via a video link to get views on how the elections should be conducted, as a follow up to its ruling on March 17, 2020.
However, FKF was not involved in the forum, which is backed up by a letter sent to the Tribunal on June 1, 2020.
Football Kenya Federation President Nick Mwendwa has denounced a consultative forum convened by the Sports Disputes Tribunal with regard to the upcoming FKF Elections.https://t.co/Qzag1C9A0e

— Football Kenya Federation (@Football_Kenya) June 3, 2020
"Ideally, a mediation process is party-driven and voluntary. Usually, negotiations in mediation are undertaken before an impartial and neutral third party without decision-making powers. In any event, the stakeholders of football in Kenya comprise of many other parties and entities outside these proceedings," read part of the letter.
In a press conference held on Wednesday, June 3, 2020, Mwendwa told off SDT chairman John Ohaga, asking him to stop meddling with federation matters. He pointed out the SDT has on two occasions stopped the federation from finishing elections.
"FKF is an institution that has been here for many years and has its own rules and regulations. On two occasions, SDT has nullified our elections despite all the efforts we had put in to do what they had asked us to do," Mwendwa told Goal.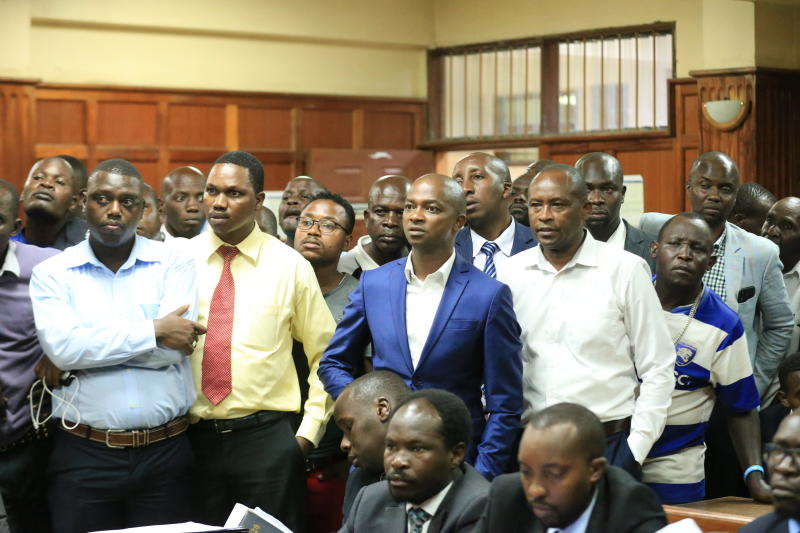 Mwendwa explained the Federation will await FIFA's direction, as was communicated by the World Governing Body in a letter dated March 25, 2020.
"We received the SDT's ruling on March 17, 2020, and its further directions, and have abided by them, in good faith. FIFA has likewise been clear in its reply to us on the issue. We will, therefore, await its (FIFA) direction on the matter," said the FKF President.
Following a decision by the SDT on Thursday, May 28, Mwendwa should operate without executive powers after the term of office of his National Executive Committee ended on February 10.
Citing Article 43 (2) of the FKF Consitution the SDT chaired by John Ohaga said Mwendwa cannot be cited for contempt in relation to activities undertaken in the course of carrying out his duties such as as federation's spokesman. He remains FKF's legal representative as well as supervise the institution's secretariat.
"The panel directs the secretary to the Tribunal to take appropriate steps to bring this contested letter of 18th March 2020 addressed to Fifa to the attention of the appropriate authorities and to request that a full investigation be conducted into its authenticity and authorship or otherwise, so that necessary further steps can be taken depending on the outcome of the investigations," Ohaga ruled.
SDT said it has legal mechanisms in its arsenal to deal with instances where its authority and dignity is undermined, adding that if the investigations conclude he authored the document, he would certainly be guilty of the offence of perjury.
In the ruling that dismissed three applications filed against Mwendwa, Otieno and FKF, the tribunal said it had dealt with the issue on Sports CS Amina Mohammed forming a Normalization Committee. The tribunal had ruled in March 17 that it did not find it commendable for the CS to interfere with the federation's affairs.