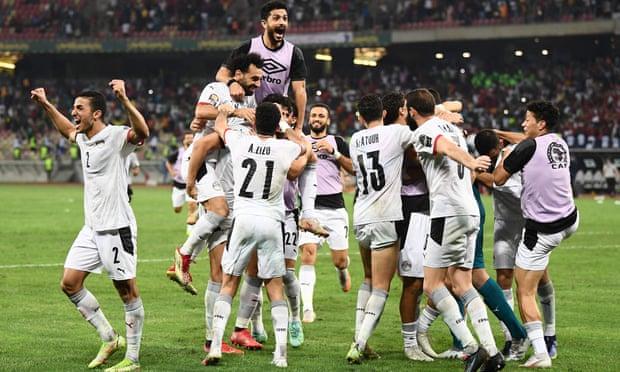 Africa-Press – Lesotho. RESULT: Ivory Coast 0-0 Egypt (Egypt win 5-4 on penalties)
Salah races off and embraces his keeper Gabaski! Egypt's two heroes cavort, soon to be joined by the rest of the squad.
As they celebrate, Ivory Coast crumble to the floor as one, Eric Bailly's casual penalty having cost them dear after a tense game with plenty of ebb and flow.
Commiserations to them, and congratulations to Egypt, who face Morocco on Sunday afternoon for a place in the semi-finals. Thanks for reading this MBM.
For More News And Analysis About Lesotho Follow Africa-Press