Africa-Press – Lesotho. Lesotho has been relying on the low performance method of testing, Visual Inspection with Acetic Acid (VIA), to treat pre-cancerous cervical lesions in women.
However, the country is among the first in the world completely scale up to the portable, state-of-art technology equipment in the fight against cervical cancer.
Lesotho received Thermo-Ablation devices, which are a critical tool in the global efforts to screen and treat women for cervical pre-cancer. World Health Organisation (WHO) representative Dr.
Richard Banda said Lesotho mainly relied on low performance method of testing, visual inspection with acetic acid, methods which were depended on a healthcare worker's subjective eye to evaluate the cervix after applying ordinary vinegar.
He said use of thermo-ablation equipment is a much simpler way of treating early lesions of cancer, and it can be used in rural health facilities with minimal training.
Banda said WHO will work closely with the ministry of health to convert all remaining screening facilities that rely on awkward and expensive cryotherapy over to battery-operated thermal ablation devices for the treatment of precancerous lesions.
He urged all women to learn about screening options, the best way to find cervical cancer early and to have regular screening tests and urged all women to encourage other women to be screened for cervical cancer.
"Early detection greatly improves the chances of successful treatment of pre-cancers and cancer, and women can now use every health care visit to ask if it is time to get screened," he added.
Cervical cancer in low-income and middle-income countries is said to be a major health concern, largely due to persisting gaps in women's access to screening and adequate treatment of pre-cancer.
Banda emphasized the need to expand the use of digital health and establish relevant training for the cancer workforce and health workers to ensure that every client visits a health facility and take it as an opportunity to discuss cervical cancer prevention.
Executive Director of Partners In Health (PIH), Dr. Melino Ndayizigiye, said cancer has many needs and that they as PIH are there to support the country and work with other organisations to ensure all Basotho from all over the country are screened and get cancer services.
He said through the cancer elimination campaign, Lesotho is making history by setting an example to the world in tackling the deadly cancer and starting an important movement to reach universal health coverage in cervical cancer care.
"On behalf of PIH, I congratulate the ministry for the wonderful work and I promise to mobilise resources to accompany the ministry of health on this journey, while at the same time already supporting cancer programmes," he noted.
Dr. Oluwasanmi Akintade, director sexual reproductive health at Elizabeth Glaser Pediatric AIDS Foundation (EGPAF), said they have been able to scale up cervical cancer prevention programmes across the country.
He said: "We have been able to train healthcare workers across the country, in any facility, providing services in the area of cervical cancer. " Apart from that, he said they are working to ensure that cervical cancer prevention in Lesotho is aligned with the recent WHO guidelines for the elimination of cervical cancer.
The commitment of EGPAF he said is to ensure that they continue to serve Basotho, support the ministry of health to ensure that the epidemic control will be sustained, and continue to work with Lesotho until cervical cancer is eliminated.
The minister of health Selibe Mochoboroane said the initiative of bringing the technological cancer testing equipment is meant to work towards a cancer-free nation, in ensuring that women and young girls are protected against cervical cancer mostly.
He said it is everybody's responsibility to get screened and treated in order to beat all types of cancer. The goal of screening for cervical cancer, he said, is to find precancerous cervical cell changes, and these can be prevented by having regular screenings and having the Human Papillomavirus vaccine for young girls.
The ministry of health launched cervical cancer screening in Lesotho, through the support of WHO, Partners In Health, EGPAF and Baylor. The partners have also supported the ministry of health with equipment for screening and were distributed to all health facilities across the country.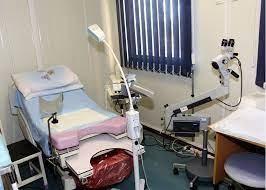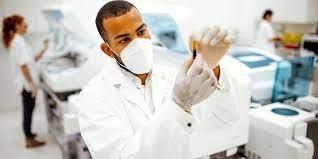 For More News And Analysis About Lesotho Follow Africa-Press