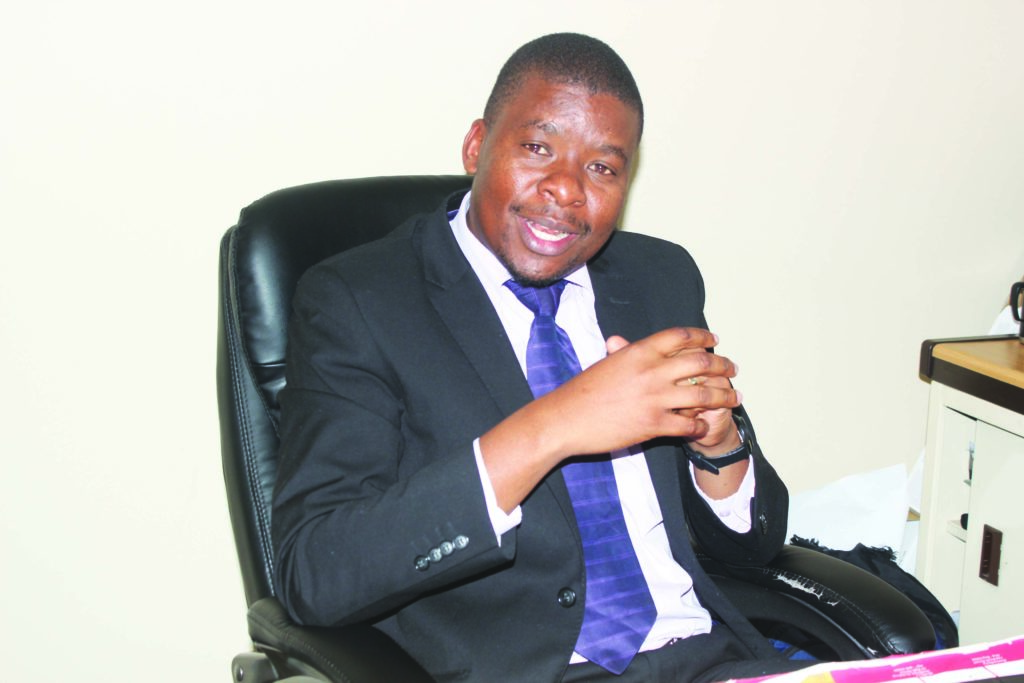 Local business experts have warned that the economic fallout will be extreme in Lesotho if the widespread looting and rioting are not swiftly contained in South Africa. There is a common saying that when South Africa sneezes, Lesotho catches flu. This saying is definitely going to translate into reality amid the escalating political unrest in South Africa, the experts have shown.
Lerata Pekane, a former Principal Secretary of the Ministry of Small Businesses, Development, Cooperatives and Marketing who is also a chartered accountant told this publication that the strident political unrests in South Africa are already having dire effects on Lesotho.
"What is happening in South Africa is definitely going to affect Lesotho in a negative way. The means the economy will not escape unscathed," he said. The riots that erupted in Kwazulu-Natal after former president Jacob Zuma's arrest last week blocked movement in that province that Lesotho uses for importing goods from other countries beyond SA.
The disturbances which have since spread to Gauteng broke out after Zuma entered the Estcourt Correctional facility last week Wednesday to serve a 15-month sentence imposed by the Constitutional Court for contempt of court. This, after he failed to appear before the Zondo Commission of Enquiry when he was ordered to.
"Lesotho uses the Durban port to import goods from other countries. Because the economy is already struggling with the negative impact of tightening lockdown restrictions, Lesotho will feel more heat resulting from the lawlessness and criminality taking place in South Africa."
Pekane said there are several Lesotho nationals who work in Kwazulu-Natal and Gauteng who are going to lose their jobs as the looting and destruction of property continues. "So if these people are unable to bring back remittances to their homes, their families will suffer," he said.
"With remittances that Basotho bring into the country, family financial needs such as school fees, food, clothing and many more will not be taken care of. "Undoubtedly, their families are going to be locked into wretched poverty. "The economic fallout has happened thick and fast. Lesotho imports 80 percent of what it uses on a daily basis from South Africa," Pekane said.
Big retail outlets in Lesotho that originate in South Africa, import their goodies from the now crime-riddled Durban and Gauteng. Now they are distressed. The chaos has affected every country that is South Africa's neighbour since the latter is the economic hub of the region, Pekane said. "The protests have come out as only catalysts over people's long-standing grievances, including unemployment and poverty in South Africa," he added.
Some of the grievances, he said, have been piling over the years and have now emerged after Zuma's arrest. Zuma has massive political support in South Africa because of the role he played to free and empower black people in that country. "For instance, the taxi industry grew significantly during Zuma's tenure in office and the sector remains organised to date," he said. While these riots spread across South Africa, Pekane said some Indians in Durban may decide to flee into Lesotho to seek refuge here because they have strong family ties in this country.
President of the Private Sector Foundation of Lesotho (PSFL), Thabo Qhesi, shared similar sentiments with Pekane, saying most of the materials which find their way into Lesotho from overseas come through the port of Durban.
"The riots have hindered the movement of such materials from coming into Lesotho," he said. If the unrests continue, Qhesi said, chances are high that South African factories will soon start laying off workers while materials that are used in the factories enter Lesotho through the Durban port that is now on fire.
"When there is a lay off, it means the taxi industry in Lesotho is also going to be affected negatively. If you could go to the Maseru Industrial Estate in the middle of the day, you will find a lot of taxis parked there. Such taxis wait for the factory workers late in the afternoon when they knock off from their respective work places.
There are also many Basotho vendors who frequently travel to Durban, Gauteng and Botswana to do shopping for their businesses. That movement has been halted due to the disturbances in South Africa and that means their families are going to suffer," he said.
South African police said in a statement that the death toll has risen to 72 as violence spreads across the country. The army has been deployed to assist the overstretched police since the disturbances broke out last week. Police also said they had identified 12 people suspected of provoking the riots and that a total of 1 234 people had been arrested. South African president Cyril Ramaphosa has called it some of the worst violence witnessed in South Africa since the dawn of democracy in 1994.