Africa-Press – Lesotho. Lesotho is struggling to achieve the global target of reducing TB mortality by 75 percent by 2025, Public Eye can report. According to Senior TB/HIV Advisor at Elizabeth Glaser Pediatric AIDS Foundation (EGPAF), Dr Samson Lanje, to achieve the global target Lesotho set its own target of reducing TB mortality by 75 percent by 2022 – but it is unlikely that the country will meet the target within the remaining year.
He pinned failure to reach the target on unreported TB cases among communities, children included. He said this is the result of people who do not report to health facilities for TB testing and treatment and those that seek medical services late while they are already very sick.
Lanje added that poor adherence, inappropriate doses and resistance to treatment also play a part in ensuring that the country fails to reduce TB mortality as proposed by both the country's and global strategic plans.
Countries are expected to have reduced TB incidence rate by 50 percent in 2025 compared to 2015 statistics, per global strategic plans to eradicate killer disease. Dr Lanje noted that Lesotho will, however, successfully meet its own set target of reducing TB incidence rate by 50 percent by 2022.
He articulated that as of today, Lesotho has the highest TB prevalence of 654 per 100 000 people per year, translating into approximately 12 000 people getting infected with TB every year.
He said out of the prevalence, only 51 percent of 12 000 population report to health facilities to access TB services, and that 77 percent of people that reported to health facilities take treatment successfully.
"Lesotho has the highest TB prevalence followed by South Africa. Although TB is curable and preventable, it is a leading cause of death in people living with HIV and AIDS.
Among the vulnerable groups include children, people living with HIV and those that are or have been in contact with people infected with TB," he said. He added that a lot of children are dying of TB but their cases go unreported as they are never diagnosed.
He further pointed out that according to Lesotho TB survey that was conducted from February to October 2019, TB is at its peak among people aged between 34 and 44 years; the age range that he articulated to be very critical as it is child bearing age and chances of mothers infecting their children or die of TB and leave kids with grandparents are very high.
He said around this age at least 1,661 people out of 100,000 get infected with TB annually. Dr Lanje continued that the survey showed that males carry a high burden of TB, noting that at least 849 men out of 100 000 get infected every year, compared to 327 women per 100 000.
He said both Males and Females have the highest prevalence in the age group 65 years and above (2109 per 100 000) and (853 per 100 000) respectively. As per the survey, rural and Peri-urban populations are highly burdened compared to urban areas populations.
It further notes that rural population have a prevalence of 670 per 100 000, Peri-urban has prevalence of 680 per 100 000 and urban population a prevalence of 453 per 100 000.
Dr Lanje said TB in Lesotho is the second leading cause of death. Lesotho is among the 30 high TB burden countries globally and TB epidemic affects the 35 – 54 years; the economically productive age groups.
In 2019, 7 027 new and relapse TB cases were notified. Estimated incidence of TB was 611/100,000 (WHO 2019 Global TB Report), 55 percent treatment coverage of the estimated TB cases was achieved.
The survey identified 132 prevalent TB cases translating to a prevalence rate of 581 per 100 000 for those 15 years and above in 2019. "TB incidence was estimated to be 653.6 per 100,000 which was comparable to the 2018 incidence rate of 611 per 100 000.
To address the TB challenge in the country, EGPAF together with LENEPHWA are working on CaP TB project aimed at assisting TB patients with treatment, ex-ray and transport costs and contact tracing.
The project is available in five districts and 40 health facilities. CaP TB project facilitator (childhood TB) from LENEPHWA, Mafa Nkhasi, said the project mainly focuses on TB screening of children aged between 0-14 years and contact tracing.
He said after a TB case is diagnosed, they trace all people that had contact with the TB patient noting that contact tracing is done among others through household contact investigation which is done through physical visits by healthcare workers to a TB patient's home to identify other people in the household that could have been infected with TB but have not yet gone to the health facility.
He said before 2020, contact screening only focused on children under five years, however that changed in 2020 where new guidelines stipulated that the age should be increased to under 15 (0 -14 years).
"Contact tracing plays a major role in the provision of IPT, because all children are given TB Prevention Therapy (TPT), regardless of TB symptoms or not, as long as they have been confirmed to be contacts of TB patients.
Contact tracing also helps with identifying contacts outside TB index household, in most cases playmates and neighbors of the particular household who frequent the patient's home," Nkhasi said.
He further indicated that through the project, they have major successes which include among others intensified screening whereby they trained TB screeners on the use of screening tools and were able to intensify contact tracing, successful completion of IPT by all clients, especially children and improved collaboration with Ministry of Health and other implementing partners such as Baylor, M2M and Jhapiego. However, he said they have challenges brought about by COVID 19.
He said due to COVID-19 lockdown and restrictions on community health services, they had to do contact tracing telephonically, incapacitated health professionals especially doctors to make intensive clinical investigation on presumptive cases identified by their screeners and tracers and also experienced delays in provision of screening tools at health facilities, which resulted in most cases' poor documentation of data and subsequently under reporting. He said, project offers TB suspects transport and X ray vouchers to enable them to do TB testing and get treatment if needed.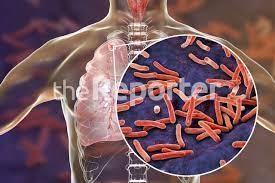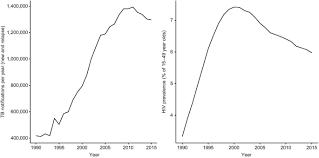 For More News And Analysis About Lesotho Follow Africa-Press