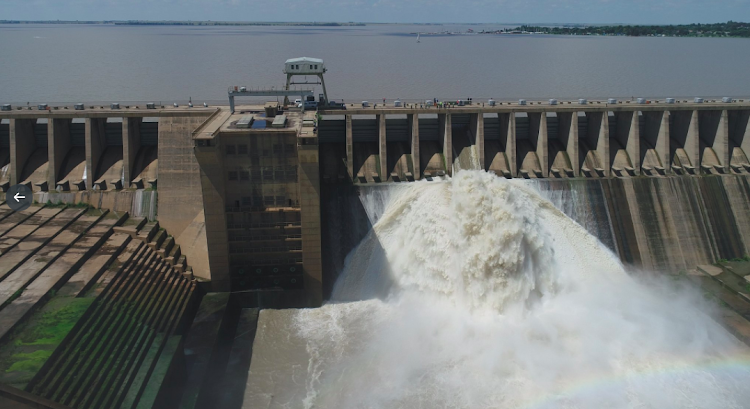 SA needs more than R120bn in the next 10 years "to ensure that the entire SA has security of supply of water".
This is according to water and sanitation minister Lindiwe Sisulu, who said that the money was needed for the completion of major infrastructure.
"Inadequacy of water resources will have a significant affect on the revival of the economy as well as inhibiting social transformation which perpetuates entrapment in poverty. Key economic development sectors like mining, manufacturing, tourism, farming, human settlements and other industries are more likely to commit capital investments to areas where water, energy and transport are secure," Sisulu said.
She said funding constraint was a serious problem as it resulted in delayed implementation of measures to secure water availability.
Sisulu said that for the coming financial year, her department has prioritised the Mzimvubu Water Project, the Olifants River Water Resources Development Project, Vaal-Gamagara Bulk Water, Berg River-Voёlvlei Augmentation, Mokolo and Crocodile River (west) Water Augmentation Project and uMkhomazi Water Project.
The uMkhomazi Water Project, which is estimated at R23.3bn, will increase water supply to the eThekwini metro. The Mokolo and Crocodile River (west) Water Augmentation Project, which will increase water supply for energy generation at Medupi Power station and coal mining development, is estimated to cost R12.4bn.
Sisulu also announced that Phase II of the Lesotho Highlands Water Project, which was launched in Lesotho at Polihali on Nov. 13, 2019, was under way.
The department said the cabinet has recently endorsed the appointment of a chief delegate and alternate to the Lesotho Highlands Water Commission (LHWP) and these will be in place by the end of June 2021.
SA receives about 780 million cubic metres of water a year from Lesotho into its Integrated Vaal river System (IVRS) which supplies water mainly to Gauteng and the surrounding areas.
Sisulu said the IVRS needs to be urgently increased in order for it to cope with the increasing water requirements.
She said Phase II of the LHWP comprises the construction of Polihali Dam, which will provide an additional 465 million cubic metres of water per year and thus bringing the total to about 1,245 million cubic metres of water per year into the Integrated Vaal river System from Lesotho.
The departments said SA is facing an increasing water supply challenge caused by insufficient water infrastructure maintenance and investment, recurrent droughts driven by climatic variation, inequities in access to water and sanitation, deteriorating water quality, and insufficient skilled professionals and competent administrators.
According to the department this challenge, now further worsened by Covid-19, presents significant water security risks which hurt the economic growth and development of the country.
"We have developed the national water and sanitation master plan, which we launched in November 2019 to provide a blueprint on the implementation of water and sanitation projects. The plan is an implementation road map of the National Water Resources Strategy and seeks to provide affordable and reliable access to sufficient and safe water and hygienic sanitation for socio-economic growth and wellbeing of SA," Sisulu said.
Sisulu said the plan focuses on five key objectives: resilient and fit-for-use water supply; universal water and sanitation provision; equitable sharing and allocation of water resources; effective infrastructure management, operation and maintenance; and reduction in future water demand.
She said the master plan is a "call to action" which seeks to rally all South Africans to work together to address the challenges confronting the water and sanitation sector.