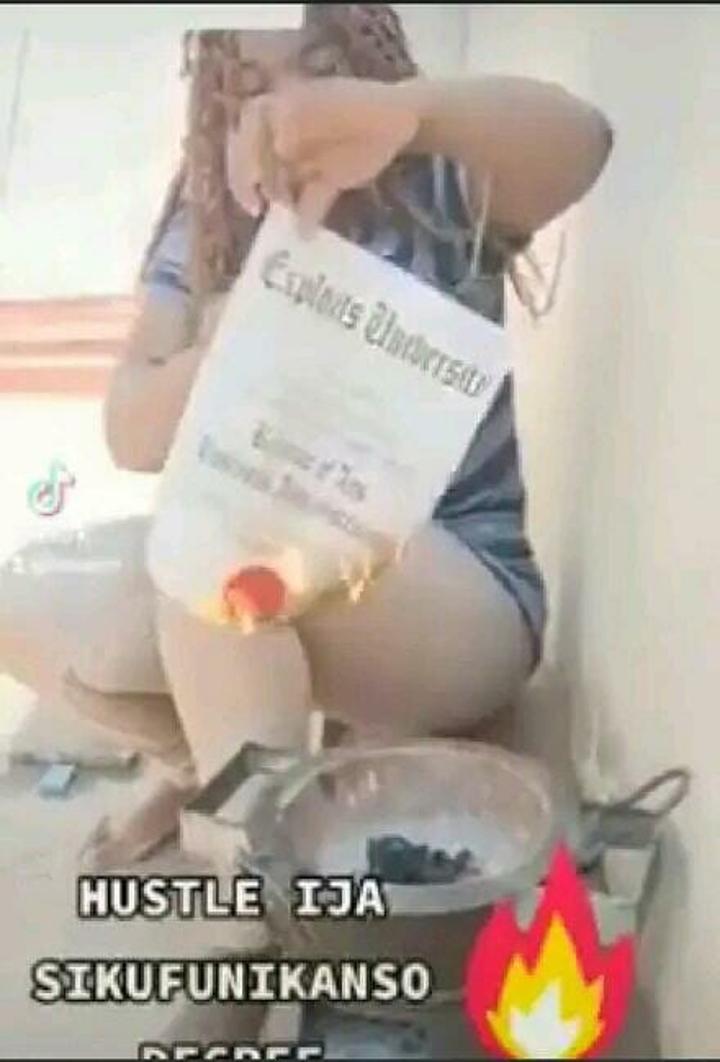 Africa-Press – Malawi. One of the country's leading private higher learning institutions, Exploits University has revoked a Bachelors Degree in Business Administration, it awarded to one of its former students, Bridget Thapwile Soko, after she posted a video of herself on Tiktok burning the degree for not finding a job with it.
Our senior Maravi Post contributor, Rick Dzida takes…..
My contribution speaks with authority. I am privileged to have taught learners right away from primary education up to university level. All education institutions have an obligation to see to it that their students successfully excel even beyond their graduation.
I was much perturbed that Exploits University had to revoke a degree just because their graduate burnt down her degree? My first question that loomed in my mind was , who owns the degree? The student or the institution? Another salivating question was, under what conditions are degrees revoked? The fact that the university granted degree certificate to a student proves the fact that she met all the requirements of that programme.
Once a student is awarded the certificate, the university does not need to take care of that degree. It is the responsibility of the student to keep the certificate safe. The worst case by the student could be , defecating on the certificate in public which the university cannot do because the certificate is not in their custody. So who owns a degree certificate? Most likely the one who is in possession of it.
This brings me to another question under what conditions are degrees revoked? The most probable answer is that they have to be revoked when it is discovered that the graduate did not meet the requirements of the degree. One probable circumstance is when it is determined later when the graduate plagiarised her work.
Even if a graduate is convicted of any offence including arson or burning her own certificate, and if there is no evidence of plagiarism, revoking a degree certificate is inhuman and unfair. What if the graduate was experiencing mental problems due to frustrations and other psychosocial related quandaries?
If Exploits university wants to maintain its integrity through its alumni, they need to create an alumni association that can promote their visibility. Such misdemeanor of burning a certificate in public can be addressed at that level.
For More News And Analysis About Malawi Follow Africa-Press