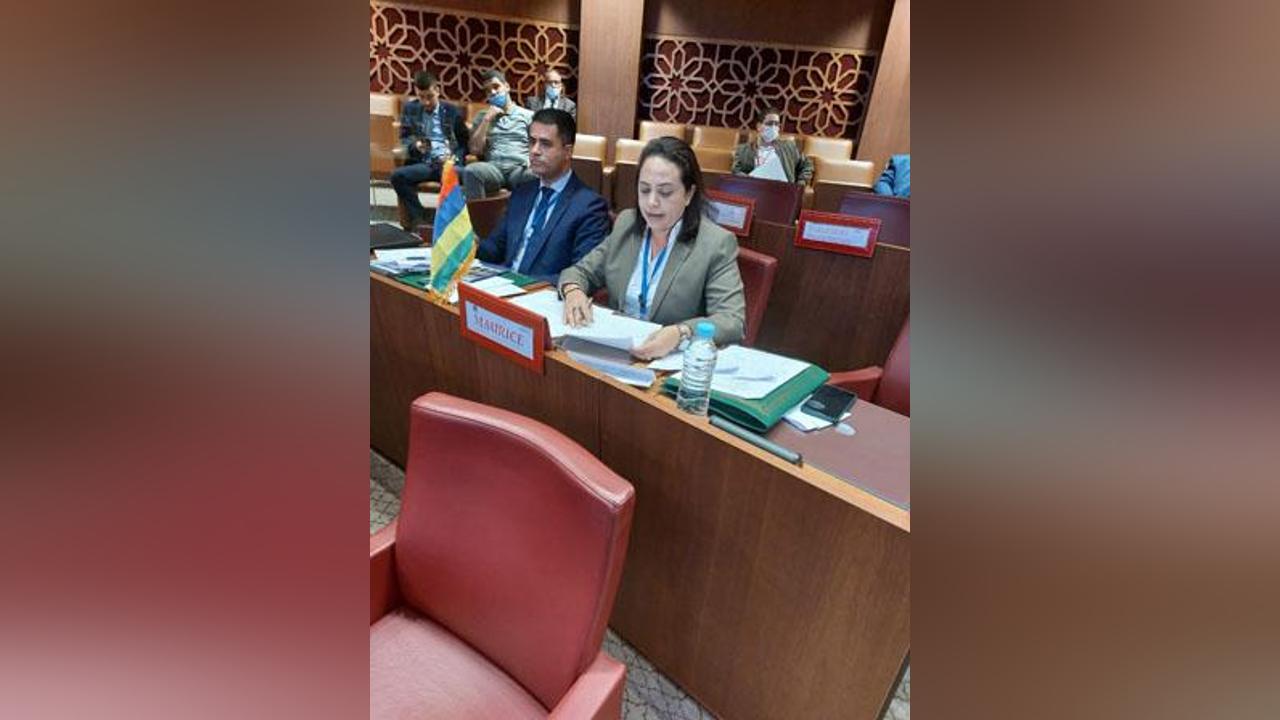 Africa-Press – Mauritius. Speaking at the Africa Regional Assembly of the Parliamentary Assembly of La Francophonie on Thursday, June 23, 2022 in Rabat, Morocco, on the theme "The participation of women in the political, economic and social life of French-speaking African States facing the challenges persistent," Dr.
the Honorable Marie Christiane Dorine Chukowry, Member of Parliament and Private Parliamentary Secretary of the National Assembly, pointed out that the active participation of women in the political and socio-economic dimensions has become not only essential but sine qua non at the progress of our continent. Hon. Chukowry pointed out that this ideology is indeed the workhorse of the Prime Minister of Mauritius, Hon. Pravind Kumar Jugnauth.
The Parliamentary Private Secretary adds that the Prime Minister, who ensured the establishment of an institutional and enforceable mechanism to promote, support and protect the national investment which aims to tangibly increase the active participation of women in all representative spheres of the country, while eliminating the barriers that may impose gender-specific contractual categories. Hon.
Chukowry also informed the Regional Assembly that within the Mauritian Parliament, a Gender Parliamentary Caucus was created in December 2016 through an amendment to the Standing Orders of the National Assembly and that it is His Excellency Sooroojdev Phokeer, the Speaker of the National Assembly of the Republic of Mauritius, who currently chairs the Caucus with the objective of working for the promotion and achievement of gender equality.
During her speech, she pointed out that the Parliamentary Gender Caucus last April severely condemned the abuses made on social networks against Mauritian women and women parliamentarians and also condemned the abuses made against men.
For More News And Analysis About Mauritius Follow Africa-Press