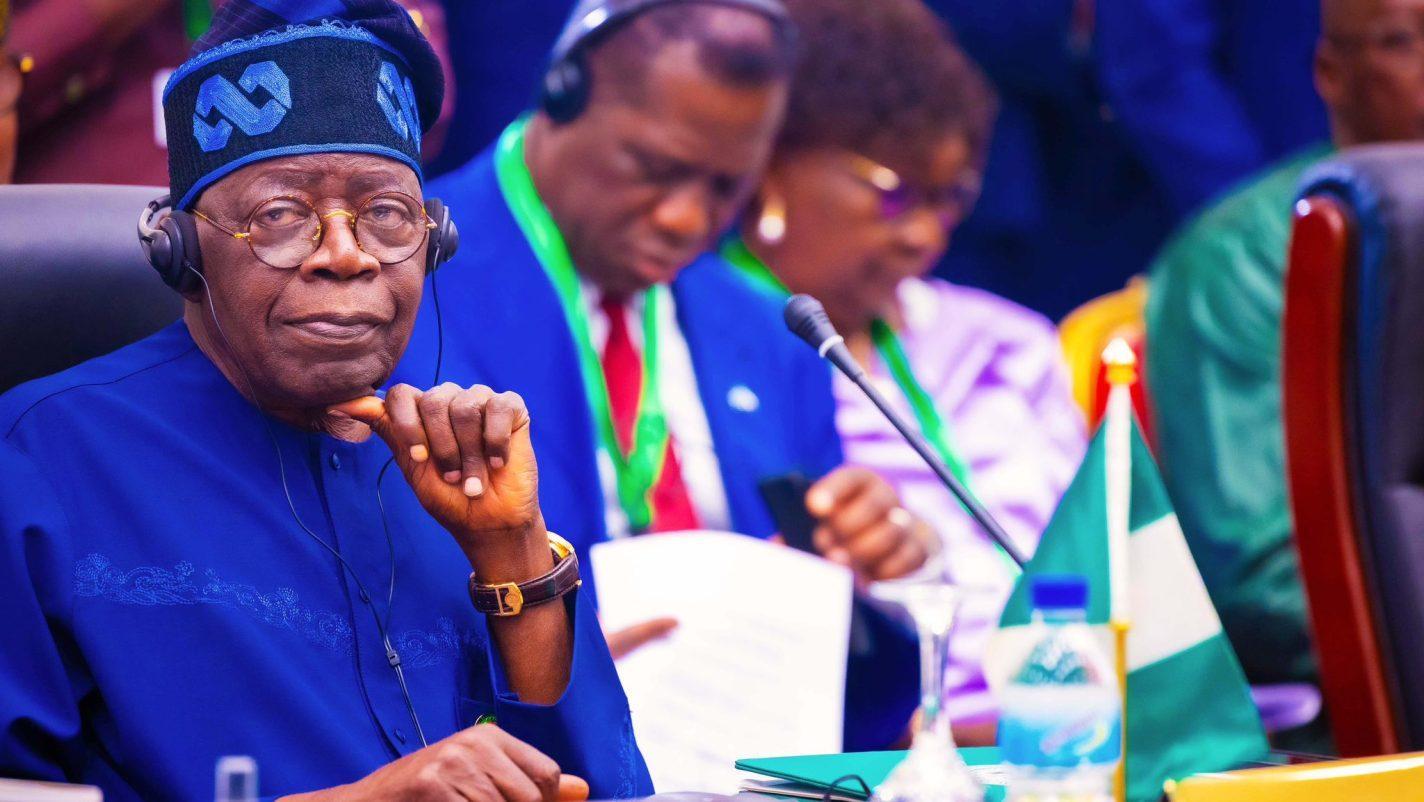 Abba Hamisu Sani
Africa-Press – Nigeria. From the comments and several demonstrations made particularly from Northern states like Kano which has the largest population in the country, Nigerians have exhibited their stand against Military action on Niger Republic . At various points different sections of Nigerians such as politicians, traditional leaders and religious groups advised ECOWAS through its leadership under President Bola Tinubu to use diplomatic means in addressing the situation in Niger as some Nigerian scholars volunteered to meet the Junta leaders in the Niger Republic Capital of Niamey for negotiation toward peaceful resolution of the issue at hand.
Northern Nigeria suffers various security challenges ranging from Boko Haram which was extended to Niger Republic ,Farmers Harders clash and kidnapping for ransom. So military action on Niger Republic which shares several boarders with Northern Nigeria will be a suicide as it will create additional security obstacles to the region that need more solution to its insecurity.
Although ECOWAS reaction to the Niger's Coup d'etat can be described as a sign of commitment towards sustaining democracy in the region as Tinubu emphasized during his acceptance speech shortly after his election as the new ECOWAS Chairman at the Sixty-Third Ordinary Session of the Authority of head of State and Government held on July 09, 2023, in Bissau, Guinea-Bissau.
"There is no more coup in West Africa." Tinubu said. Also during the extraordinary meeting of ECOWAS member states to discuss Niger Situation after the first ultimatum given to the coup plotters to reinstate the civilian administration.The Nigerian President and ECOWAS leader Bola Tinubu restated his commitment towards protecting democracy in the subcontinent.
"I wish to say that we are closely monitoring the situation and developments in Niger and we will do everything within our powers to ensure that democracy is firmly planted, nurtured, well rooted and thrives in our region." President Bola Tinubu said.
As certain people considered these presidential declarations as just futile political speeches with Tinubu aiming to extend his influence beyond the border of Nigeria, others perceive his reactions as the right cause for Nigeria, more so that Niger Republic is a neighboring country. Some, however, are of the view that the president should focus more on stabilizing the country from its current economic quagmire.
Nigerian Foreign policy stands according to the Constitution
Nigeria's actions on any foreign matter should be guided and determined by its Constitution.
The foreign policy has been anchored on two major principles as stipulated in section 20 of the 1999 Constitution. They are the promotion and protection of national interest, and the promotion of African integration and support of the continent's unity.
Also, in the seven cardinal principles of Nigeria's foreign policy, Africa as the centerpiece, and good neighborliness are both integral parts.
As regards to Africa being the centerpiece of Nigeria's foreign policy, this is due to the distinguished nature of Nigeria in terms of size, population, and vast resources. Being among the earliest African countries to attain independence, Nigeria has since been considered as a frontier in African politics. This implies that whatever happens in any part of Africa automatically becomes a concern to Nigeria.
With regard to good neighborliness, the experience of Nigeria during the Civil War between 1967 and 1970 made Nigeria realize the necessity to shift focus on its neighbors by ensuring the security and political stability of countries such as Chad, Cameroon, Benin, and Niger in the West African region.
During the Nigerian Civil War, some of these countries aligned with the Biafran forces, in the manner of providing humanitarian and technical support to fight the Federal Government.
For More News And Analysis About Nigeria Follow Africa-Press