By Abba Hamisu Sani
Africa-Press – Nigeria. The most trending issue in Nigerian Politics is the matter of Muslim Muslim ticket of Presidential and Vice Presidential Candidates ahead of 2023 General election.
The Political Parties has recently conducted their primary elections as Presidential Candidates of the Popular and unpopular Political Parties emerged.
The major parties that include the ruling Party APC with Bola Tunibu as Candidate , the main opposition PDP with Atiku Abubakar as flag bearer and third force Parties NNPP with former Kano Stste Governor Senator Rabi'u Musa Kwankwaso as Candidate as well as Labour Party with Former PDP Vice Presidential Candidate Peter Obi as Candidate.
History Of choosing Running Mates in Nigeria right from Independence
Right from Independence when Nigeria assumed self Government with Chief Nmdi Azikwe as President and Alhaji Abubakar Tafawa Balewa as Prime minister .
The Matter of running mate started as the Ceremonial President is from the Southern Christian and the head Government is Muslim from the North.
After the First republic down to the successive Military regimes ,it was only Buhari and Ideyagun regime that have both head of State and his Deputy that are Muslim.
During the second Republic President Shehu Shagari of Northern extraction , from 1979 to 1984 has has Chief Alex Ekeme a Christian from the South east as Vice President under NPN lead Federal Government.
Political activities in Nigeria during 1990's was a different game as the two Political Parties then SDP and NRC were formed by the Military Government under General Baban Gida.
The Political Party that won the annulled Presidential election that indicates Chief MKO Abiola as the President from the South and Baba Gana Kingibe as Vice from the North that were all Muslim, set a new history in the Nigerian Political Space.
Nigeria Return to Democratic rule after more than eighteen years of Military dictatorship
The year 1999 marked the new era for Nigerian Politics as Presidential election was conducted which Obasanjo emerged as President with Atiku Abubakar as his Vice.
Reacting to the issue of Muslim Muslim Presidential ticket ahead of 2023, Director Aminu Kano Centre for Democratic Research ,Bayero University Kano.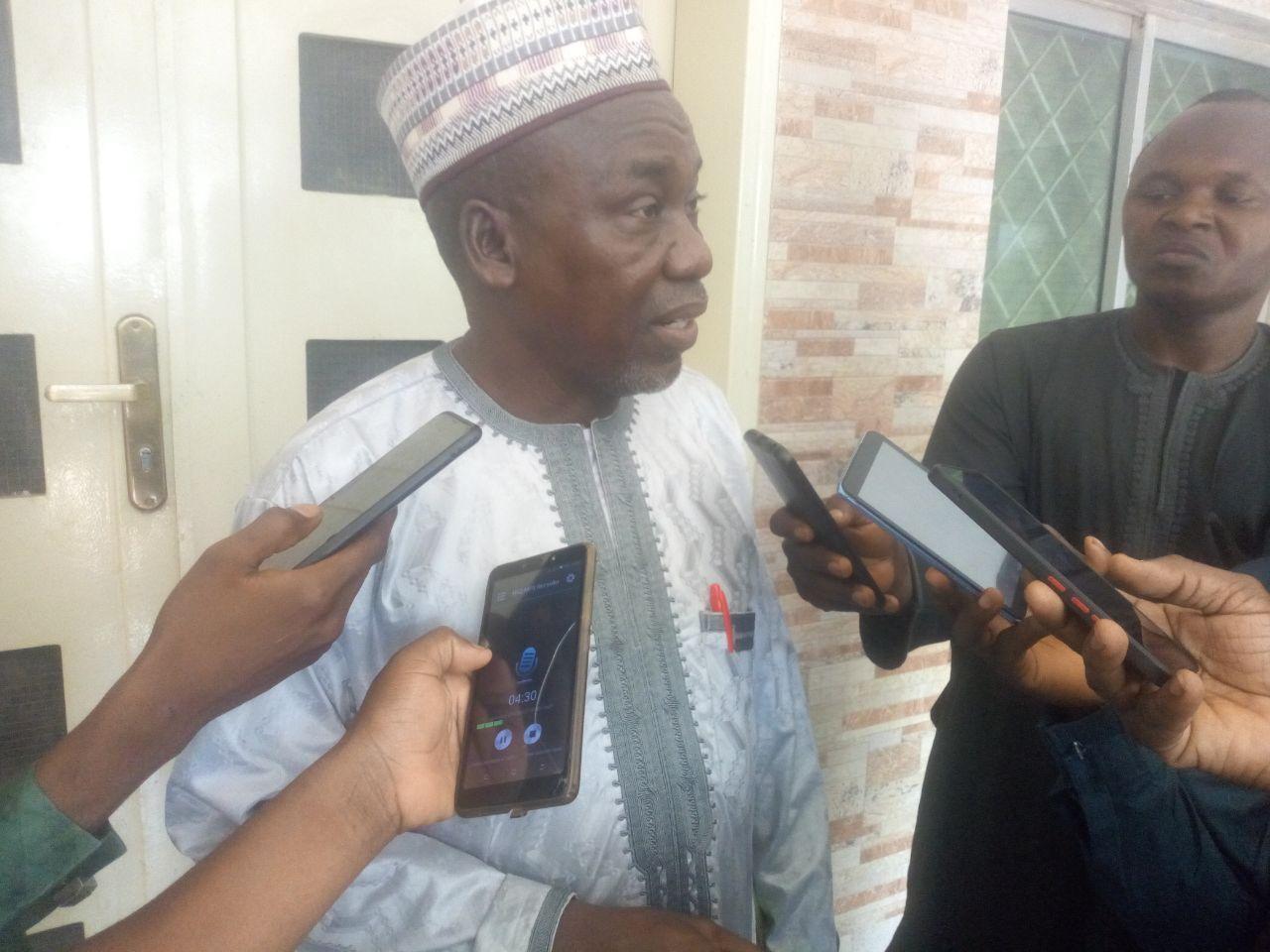 Professor Isma'ila Muhammed Zango
Director Aminu Kano Centre for Democratic Studies
Bayero University Kano
Professor Isma'ila Muhammed Zango stated that what Nigeria need presently is credible leader regardless of religious inclination.
The Director charged Nigerians to be more vigilant when electing new leaders in the upcoming elections right from the State legislators ,Governors ,Federal law Makers and President.
He added that, if Nigerians made mistake of choosing wrong Politicians as leaders they have no one to blame.
Professor Zango expressed that research Institutions like Mumbayya House under Bayero University Kano are making drastic effort in sensitizing the Public on the imperative of having good leaders and on voter education.
Isma'ila Muhammed Zango Said his research Centre has celebrated this year's Democracy Day in collaboration with different youths organizations all in an effort to ensure youths inclusion in Nigerian Democratic Process.
Comrade Hamisu Umar Kofar Na'isa who is a Civil Society activist described the bad leader ship experienced by Nigerians need to be addressed through youths Participation in Politics from the grass root .
He added that religion should not be an issue be it Muslim Muslim or Christian Christian ticked , the most important is to get the leader that can make Nigeria secured nation with economic prosperity and Social order.
For More News And Analysis About Nigeria Follow Africa-Press