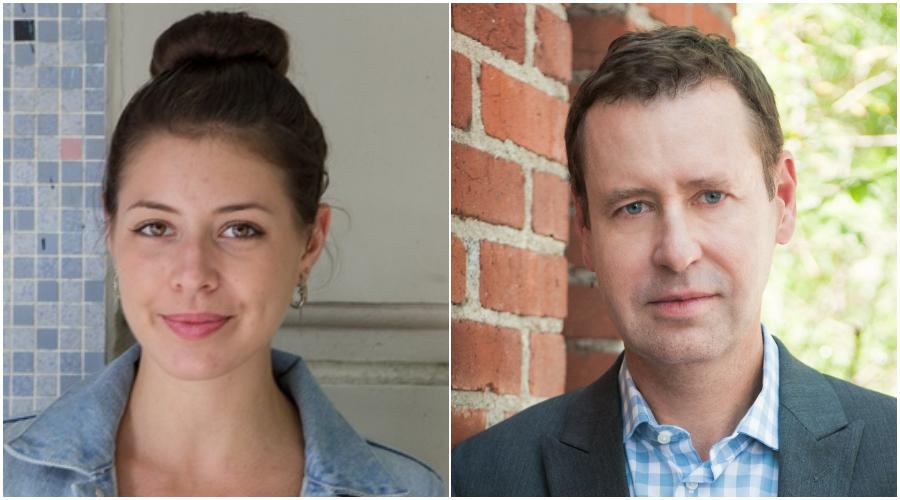 Africa-Press – Rwanda. Last week Sophia Levin wrote an article titled "Rwanda government funds CMU, imprisons political dissidents." The author strings arguments that are neither here nor there as she attempts to make sense of what she calls a dictatorship that invests in education and whose partners should be ashamed for imparting knowledge on young people in Africa. This is how self-styled human rights activists end up displaying cognitive dissonance even as they pretend to work for the greater good.
Levin, like many before her, undermines her case without intending to. According to her, Paul Rusesabagina is one of these dissidents targeted by the Rwandan dictatorship. To explain this point, Levin invites Rusesabagina's dear friend, Tom Zoellner, to explain to ordinary people the implications of a 'very complex' deal between Rwanda and the University.
"This is a really cold-blooded arrangement. Rwanda gets to look progressive and modern. And it's using CMU to do it," Zoellner explains with the kind of confidence that only ignorance allows. It doesn't cross Zoellner's mind that the partnership is about education, not appearances. Neither does it cross Levin's mind that Zoellner might be speaking out of bitterness since he is a man with an axe to grind for his terrorist friend's predicament. The two are feeding on each other's prejudices and nothing can save them from self-inflicted ridicule.
"The [Rwanda] campus is doing a lot of good; people are getting educated," Zoellner concedes, just for the sake of not appearing completely unreasonable. In a remarkable display of cognitive dissonance, he adds: "But what is Carnegie Mellon doing to ask Rwanda to be more in line with a basic standard of human rights?"
It is difficult to understand what Zoellner is referring to in this case. Is it freedom of speech? "The time has come for us to use any means possible to bring about change in Rwanda as all political means have been tried and failed," Zoellner's friend, Rusesabagina, said confidently when he thought himself untouchable, declaring his "unreserved support" for the terror outfit that was creating havoc in southern Rwanda.
"It's hard for me to believe that CMU endorses extraterritorial assassinations," Zoellner says. This is absurd. CMU is first and foremost an American University, which operates in the US. Yet, no reasonable person would think that it endorses "extraterritorial assassinations" just because the US routinely carries out such attacks against suspected terrorists in foreign territories.
As for Rwanda, Paul Rusesasabagina and his 21 co-accused were all brought to justice either through extradition or by luring them into flawless traps as is common practice of law enforcement agencies in pursuit of criminals on the run from the law. The greater the criminal threat, the more sophisticated the traps, as Hollywood movies exhibit. At any rate, in Rwanda's case there were no extraterritorial assassinations involved.
Clearly, therefore, Zoellner is fishing. His "ordinary man" fell for an extraordinary law enforcement trap and has turned out to be just an ordinary criminal. The Rwanda that Zoellner describes as lawless only exists in fiction.
The real Rwanda, when observed using objective indicators, tops Africa rule of law rankings and ranks 42 out of 139 countries on the measure of rule of law, according to the 2021 rankings of the World Justice Project (WJP) Index.
Neither Rusesabagina's self-appointed lawyer Kate Gibson, nor Zoellner, or even Levin – who uncritically and unconsciously quotes these characters – is able to challenge these figures. Zoellner, as any supporter of terrorism, resorts to threats and blackmail towards CMU as "all other means [to liberate his friend Rusesabagina] have been tried and failed".
Notwithstanding the Zoellners and Levins of this world, Rwanda remains an inspiration to young African scholars who want to learn about the Rwandan experience in order to bring about change in their own societies. On the other hand, Rusesabagina remains the man who Judge Antony Evans of the UK's Westminster Magistrates' Court described as "a very strong opponent of the present regime, even going as far as to suggest that it was responsible for the genocide, and making other wild exaggerated claims," adding that Rusesabagina was "a man with a background strongly allied to the extremist Hutu faction."
This is the man Zoellner wants freed after murdering innocent Rwandans. If Zoellner can't have his way, he is ready to attack CMU and the right to education of unsuspecting Africans who would be surprised to learn that supporters of terrorists can masquerade as defenders of human rights.
So is Levin, apparently. Only Boko Haram has been a more eloquent advocate against the education of Africans. One can't be too sure which side of the #BringBackOurGirls campaign the two, Zoellner and Levin, were in favor of.
For More News And Analysis About Rwanda Follow Africa-Press