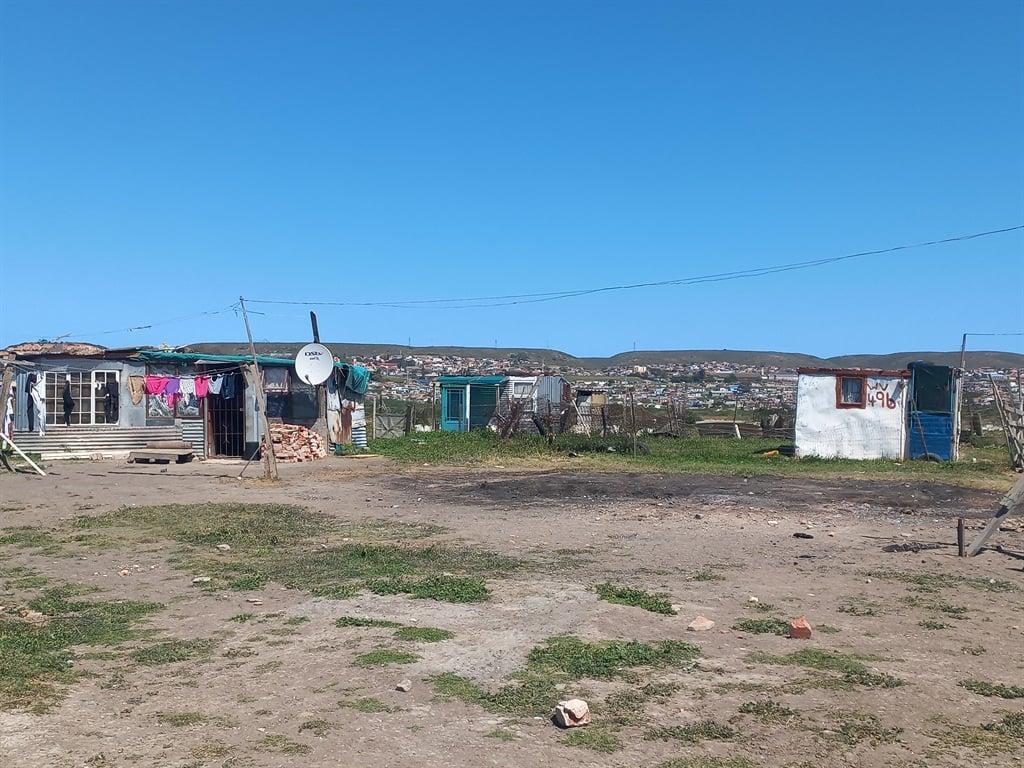 Africa-Press – South-Africa. The charred remains of a father embracing his toddler were the first two of six bodies found behind the front door of a shack in Missionvale, Gqeberha, at the weekend.
Police spokesperson, Colonel Priscilla Naidu, said the parents and their four children died when their shack caught alight in the early hours of Sunday morning.
Their bodies were burnt beyond recognition. Their names and approximate ages could yet be verified.
Naidu said that although the cause of the fire had not yet been determined, speculation was rife that it was a result of an illegal electricity connection.
"The exact cause will be determined by the fire department," she said.
A friend of the couple, Nokubonga Msongelwa, said she saw the flames engulf the shack.
She said:
When News24 arrived at the scene on Monday morning, there was nothing left of the shack.
The only reminder that a family used to live there was soot, in the shape of a square, on the ground.
"Everything was cleaned by the community this morning," Msongelwa said as she held her own toddler in her arms.
Another resident, Siphokazi Ntisa said she would particularly miss the couple's humour, although they were sometimes reserved.
"They mostly kept to themselves, but we would have fun and make jokes as neighbours. It's hard looking out my window and not seeing their shack. It's weird not hearing their voices. This was an extremely traumatising situation for us," she said.
This was not the only incident in the Eastern Cape where a family died in a fire at the weekend.
On Friday, a mother and her three children died when their home in Ndevana outside Qonce, burnt to the ground.
The two girls and one boy were between the ages of 3 and 10 years old.
"Neighbours tried to extinguish the fire, but it was too intense. Names will be released once the next-of-kin have been informed," Naidu said.
Inquest dockets have been opened for investigation in both cases.
For More News And Analysis About South-Africa Follow Africa-Press