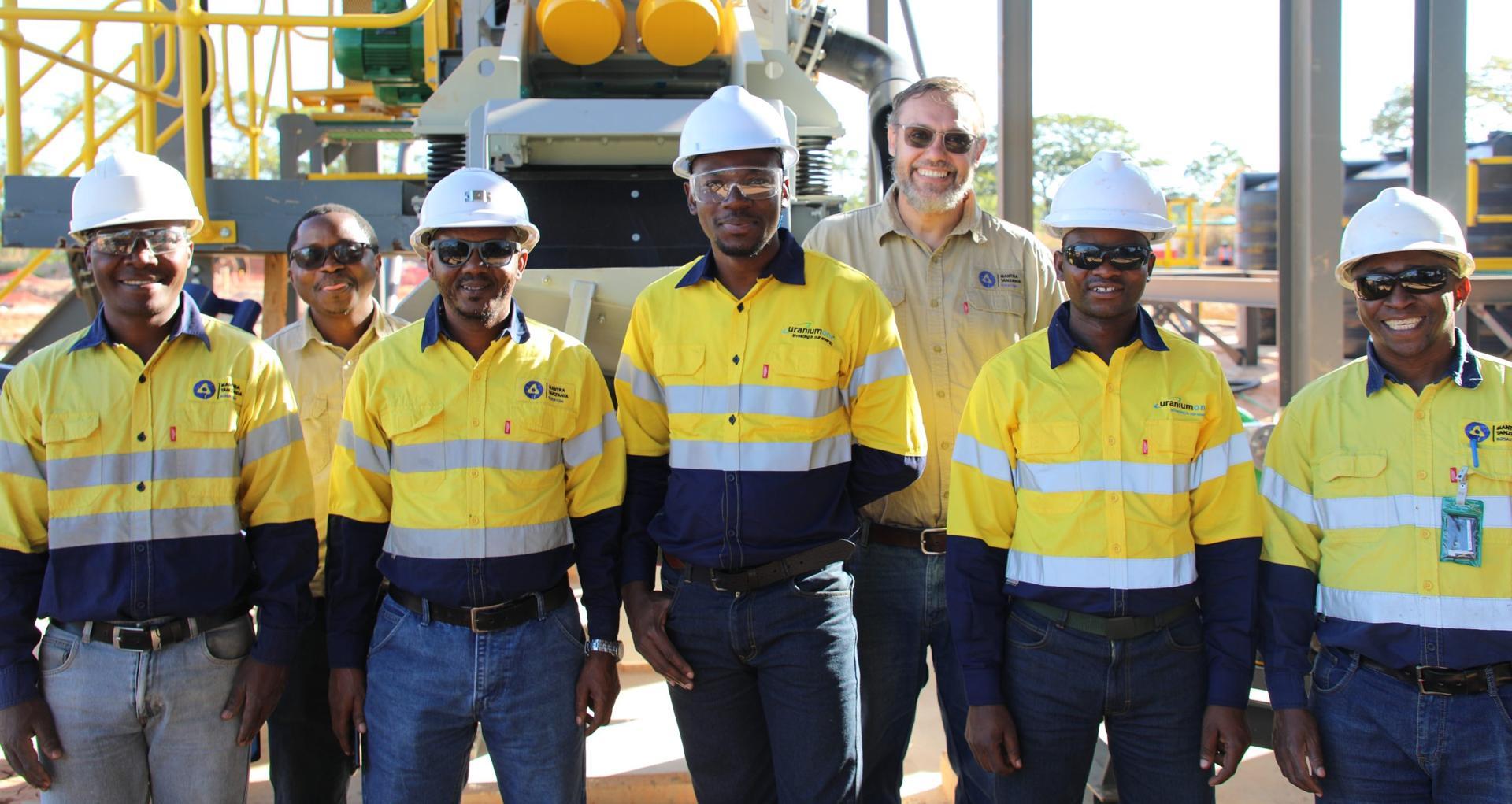 Africa-Press – Tanzania. Tanzania is a promising location for uranium exploration and mining due to its favourable geology. As one of the largest sources of this valuable mineral, country's foray into uranium mining can greatly influence the Tanzania's economy.
With rich deposits country's strategic position in the global uranium market is becoming increasingly paramount.
Majani Wambura, sustainability manager at Mantra Tanzania, considers the potential of Tanzania in the field of uranium mining and also talks about how it can affect the economy of the region.
What factors make Tanzania a favorable region for uranium exploration and development?
Tanzania is endowed with many uranium-bearing deposits, including the Mkuju River Project, one of the world's largest undeveloped uranium deposits. Additionally, the Tanzanian government has supported uranium exploration and development since Mantra Tanzania Limited stepped in in 2008, offering attractive mining and tax policies and a streamlined permitting process to encourage investment in the sector. Tanzania also has a well-developed infrastructure, including several ports, such as the Port of Dar es Salaam, that make transporting uranium ore and concentrating to market easier. Furthermore, Tanzania has a large and skilled labour force, with numerous universities and technical colleges offering training in various fields such as geology and mining.
What is an overview of current activities in the uranium sector in Tanzania?
There are final stages of developing a pilot processing plant that is anticipated to be operational by the end of this year or early next year. The plant will initially process around 5 tonnes, which is less than 1% of the main production.
Since its discovery of a significant world-class uranium deposit in 1996, Mantra Tanzania Limited has been investing in the Mkuju River Project, which could keep the mine running for at least 15 years. With this deposit, the company accounts for about 20% of Africa's current uranium output and approximately 4% of the world's production.
How has Mantra been involved in the local community's life and developed partnerships with them?
It's planned to invest in sustainable projects that improve the socio- economic status of the region.
There was collaboration with local organisations to provide training and employment opportunities for residents of the Namtumbo and Likuyu wards. The company aims to contribute to the growth of the region's economy while empowering local communities.
In April this year there was a meeting with villagers from the three villages where it operates: Mtonya, Likuyu Seka, and Likuyu Mandela. The company sought to determine the areas where its investment would be most beneficial, for example the implantation of the agreed-upon issues from the Likuyu ward has already started.
As for partnership with local communities, training on how to stay safe around the uranium mine was held. This training has covered topics such as the health effects of uranium exposure, how to identify and avoid uranium hazards, and what to do in the event of an accident. Work is also continuing to raise awareness of uranium in the community. This has included providing information about the health effects of uranium exposure, as well as information about the company's safety procedures.
How does the company prioritize environmental sustainability in its uranium projects?
The Tanzanian project not also works to minimize the use of water and chemicals in the processing and treats and recycles any water used. Additionally, a comprehensive environmental monitoring program has implemented and there is a close work with local communities to ensure a positive environmental impact.
Mantra Tanzania is committed to exploring more environmentally friendly mining techniques. We are currently looking into the potential of using in-situ recovery (ISR) mining techniques and will continue to evaluate their effectiveness. Once we are satisfied with the technique, we plan to approach the government to see if we can introduce the technology in our mining activities.
What rules should be followed when working with uranium?
Mining uranium is like other mining activities in terms of safety protocols, but it is important to note that it requires specific measures to prevent harm. With proper safety standards, this activity can be carried out with minimum risks to both workers and communities nearby.
At all projects there was constantly investments in state-of-the-art equipment and technology that minimize the release of radioactive particles into the air and water.
A comprehensive set of safety protocols and procedures to mitigate the hazards inherent in uranium mining had implemented. These practices adhere to international standards and are strictly enforced across all of our projects, with a zero-harm target for all workers in the uranium mine and surrounding community.
What is Mantra's long-term vision and strategy for its uranium projects in Africa?
It is a development of a sustainable and responsible industry that benefits both the continent and the global community. This will require a focus on environmental protection, social responsibility, and economic development.
Africa has significant uranium resources, which could be used to meet the growing global demand for nuclear power. However, the development of these resources must be done in a way that minimizes the environmental and social impacts. This will require the use of best practices in mining and processing, as well as the establishment of strong regulatory frameworks.
In addition to environmental protection, social responsibility is also essential for the long-term success of uranium mining projects in Africa. This includes ensuring that local communities are consulted and involved in the decision-making process and that they benefit from the economic benefits of mining.
Finally, economic development is also important in Africa. Such uranium projects can create jobs, boost economic growth, and improve infrastructure. However, it is important to ensure that the benefits of mining are shared equitably, and that the influx of Mantra does not damage the local economy.
By focusing on environmental protection, social responsibility, and economic development, Africa can benefit from the long-term vision for uranium mining projects. In its turn, Mantra's project can help to meet the global demand for nuclear power, while also creating jobs, boosting economic growth, and improving infrastructure.
For More News And Analysis About Tanzania Follow Africa-Press