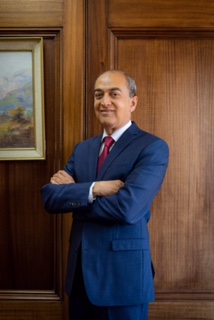 Leader of the Zion Christian Church (ZCC) Nehemiah Mutendi has castigated fellow clergyman, Roman Catholic Bishops, for criticising the government over alleged human rights abuses and poor leadership.
Addressing the media in Mutare on Tuesday, the Zimbabwe Indigenous Interdenominational Council of Churches (ZIICC) patron said the church should not revisit bad things which happened in the past but should correct the wrongs through prayer.
In their Pastoral Letter of 14 August 2020, the Zimbabwe Catholic Bishops Conference (ZCBC) mentioned the emotive Gukurahundi genocide in which an estimated 20 000 unarmed civilians were killed by the military in the 1980s.
Mutendi argued that the Catholic Bishops should let sleeping dogs lie and avoid dabbling in politics. He said:
This is the time to preach hope that God has given us this land and boundaries, we live here and we have a past and bad things have happened and we are correcting it through prayer.

Church leaders should not speak out about past wrongdoings but focus on giving hope to their flock. There is no need to remind one another of the past because everyone has a dark past.

We don't talk about those bad things that happened in the past. We don't want tribal feelings, we don't need to remind each other of our past because everyone has a dark past.

Leave the politicians alone, let them play their game. Let's pray and feed the nation.
Ironically, Bishop Mutendi is alleged to be among a handful of prominent clergymen who were given farm machinery worth hundreds of thousands of United States dollars by the Central Bank in 2007 but did not pay back the money, with the debt being placed on taxpayers.