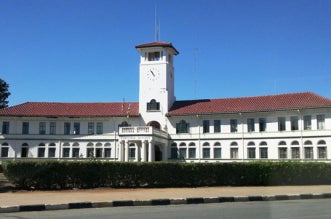 GWERU residents are up in arms with city fathers after water bills went up by more than 500 per cent at a time most suburbs barely receive the precious liquid.
The Gweru City Council 2020 budget which came into effect last month has resulted in most residents in the low-density suburbs such as Southdowns and Lundi Park now forking around a thousand dollars up from 200 dollars a month while those in high-density suburbs are parting with around 300 dollars up from around 60 dollars.
Gweru city council spokesperson, Ms Vimbai Chingwaramuse however said there is nothing amiss as the council is implementing an approved budget.
"What we are doing as council is simply implementing what was agreed upon between residents and the city fathers. We had consultations prior to these hikes and we are simply implementing that. We know our residents are struggling but we need to strike a balance as the chemicals to treat water are too expensive and we have an obligation to ferry the garbage which also comes at a cost," she said.
Gweru Residents and Ratepayers' Association Director, Mr Cornilia Selipiwe however said the city fathers' are not telling the truth with regards to consultations on the recent water tariffs.
"Clearly we are dealing with people who are being economic with the truth. Their ward consultations failed to even attract 20 people and now they say this is a representation of the entire Gweru population. People are coming to our offices day in and day out over these rates and this shows that they were never consulted on this issue," he fumed.
ZBC News is reliably informed that the Gweru Residents and Ratepayers' Association has since engaged the city fathers and the Midlands Minister of State for Provincial affairs to iron out the water tariff issue.