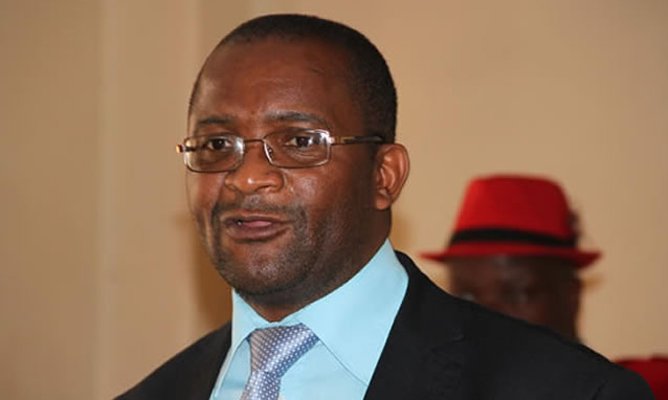 Africa Press-Nigeria:
Gokwe Nembudziya legislator Justice Mayor Wadyajena has called upon legislatora and senior government officials to sacrifice their monthly salaries and allowance to fund the fight against COVID-19 pandemic.
In a tweet which attracted attention of Zimbabweans, Wadyajena made a passion plea to stakeholders to ensure that they sacrifice their little earnings in complementing government efforts towards the fight against COVID-19.
"This pandemic might wipe us all out if we dont jack up! Our country is illprepared to fight COVID-19, much like the rest of the world. If we truly represent the people, every single MP, Perm Sec and senior government official must sacrifice a once off salary and allowance donation to the fund," said Wadyajena.
The message got buy-in from other legislators who exppressed their willingness to participate in pooling resources together.
MDC-T seceretary general Douglas Mwonzora commended the gesture expressing his willingness to join hands.
"I totally agree this pandemic has to be fought by all of us. As someone said recently covid 19 has no political affiliation. It is everyone's enemy and we have to fight it. As such may you kindly advise how we can contribute?" he said.
In Zimbabwe, legislators earn around ZWL10 000 monthly.
COVID-19 has killed one person in zimbabwe while seven other cases have tested positive.
Government has already directed a 21 day shutdown to contain the spread of the pandemic which has claimed thousands of lives globally.
Legislators and senators in nigeria have also pledged a percentage of their salaries and allowance towards the fight against COVID-19.
The Senate has disclosed that senators will contribute 50 per cent of their salaries to efforts geared towards responding to the spread and treatment of Coronavirus cases in the country.
Acting Spokesman of the Senate, Godiya Akwashiki, announced the decision in a statement made available to newsmen in Abuja yesterday.
A senator earns N750, 000 (USD 2000) as basic salary and half of that amount translates to N375, 000.
"After due consultations following a keen review of national efforts to contain the Coronavirus pandemic in Nigeria, the Senate wishes to announce that from March 2020, senators will be donating 50 per cent of their salaries to efforts to stop the spread of COVID-19.
"This monthly contribution from the Upper Legislative Chamber will be sustained until the country is declared free from the deadly virus.
"The Senate commends efforts of President Muhammadu Buhari and the administration towards securing our nation against this plague. The Senate is willing and ready to do whatever is required for the effectiveness of the measures in place now or that may be required in future to win the fight against this menace.