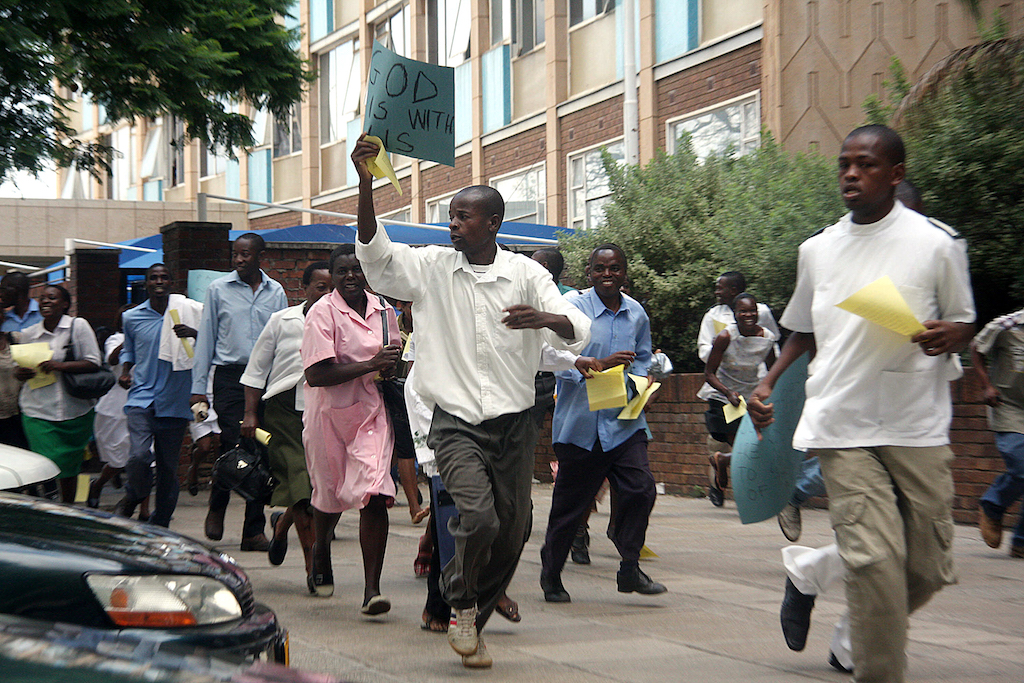 HARARE – Zimbabwean doctors say they can barely afford to make ends meet and many of them say they're ashamed of being part of the profession.
Junior doctors in the Southern African country have been on strike for a month now.
They're calling for more pay and better working conditions.
Roseline Makaza is a junior doctor, but, she says she has nothing to show for it.
She, like many other junior doctors in Zimbabwe, cannot afford to buy food or support her family.
Makaza says the future is looking bleak, as her plans to get married have been deferred.
She and her fiancé simply do not have the financial means to pay for a wedding.
Wallace Hlambelo is also one of over five hundred striking junior doctors.
He says his parents and relatives are still supporting him financially.
Hlambelo says he's starting to think he wasted his time training to be a doctor.
The Zimbabwe Hospitals Doctors Association says the strike will continue until all their grievances are met.
In 2008, a crippling doctors' strike left the Zimbabwean health sector in total collapse.