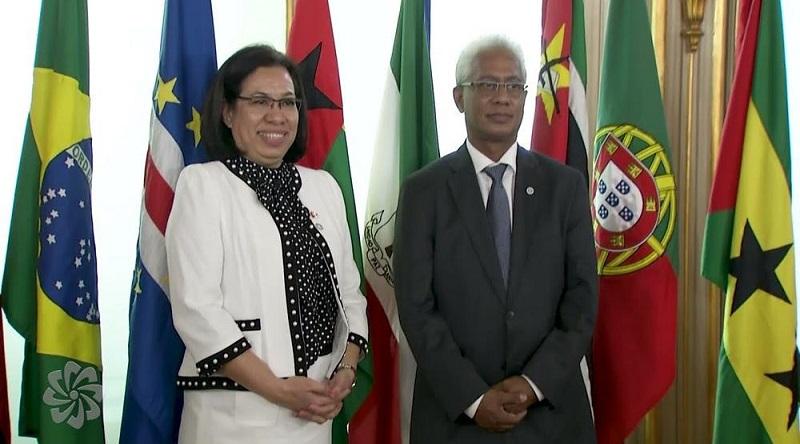 Africa-Press – Cape verde. East Timor's Minister of Foreign Affairs and Cooperation, Adaljiza Magno, has deposited the instrument of ratification of the Mobility Agreement between the Member States of the Community of Portuguese-speaking Countries (CPLP) at the organization's head office in Lisbon.
At the time the East Timor Minister was received by the Executive Secretary of the CPLP, Zacarias da Costa, who called the moment "very special", in a ceremony which was also attended by permanent representatives of the Member States to the CPLP and in which Cabo Verde was represented by its ambassador in Lisbon, Eurico Monteiro.
For the East Timor Minister, the Mobility Agreement is one of the priorities for the Government of East Timor, since it allows to end the obstacles to the movement of the peoples in the Community of Portuguese-speaking Countries.
"East Timor will benefit from the implementation of this Agreement, as it will create opportunities in various areas such as tourism, health, education, sport, science and business economic area, and contribute to the development and improve the quality of life of my country," she said.
For More News And Analysis About Cape verde Follow Africa-Press