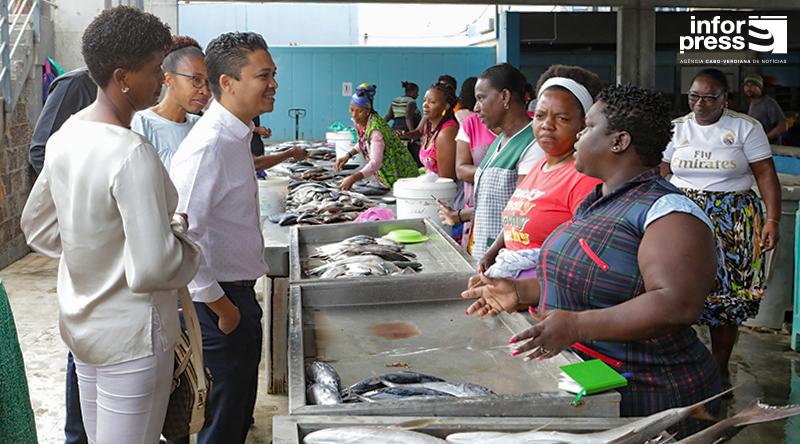 Africa-Press – Cape verde. The MpD today considered is normal the increase in the access fee to Praia's fishing pier, explaining that the situation is due to the withdrawal of the subsidy introduced with the pandemic and now suspended with the resumption of normality.
The deputy Luís Carlos Silva following the visit that the deputies of the parliamentary group of that party for the region of Santiago Sul made to the Praia fishing pier presented this position of the party that supports the Government this morning. The fishmongers are contesting the increase in the access fee to the fish market from 20 to 120 escudos.
The deputy explained that normality implies the withdrawal of the various measures introduced by the Government to support families, incomes and people's jobs.
"Here at the fishing pier, in particular, we have a situation that was introduced within the scope of the pandemic measures, a subsidy to mitigate the impact of the pandemic. This subsidy was valid for one year and has expired", he said, adding, however, that the Government and the MpD are open to making the necessary reassessments, also taking into account inflation.
For More News And Analysis About Cape verde Follow Africa-Press