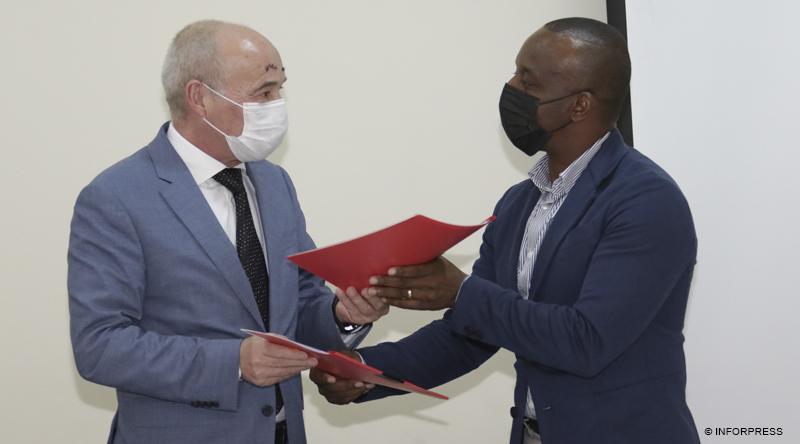 Africa-Press – Cape verde. The City Hall of São Domingos and the Polytechnic Institute of Viana do Castelo (IPVC), Portugal, signed this Monday, in that municipality at the countryside of Santiago, an agreement aiming the vacancy assignment to students to attend Graduate Degree courses at the institute.
According to the initialed document, IPVC provides, for the school year 2022/2023, one vacancy for each of the courses on Gerontological Social Education, Agronomy, Product Design, Civil and Environmental Engineering, Computer Engineering, Mechatronics Engineering, Computer Engineering and Multimedia, Tourism (post-work), Sports and Leisure.
The tuition established for the school year 2022/2023 varies between 1.000 and 1.200 Euro per year, depending on the Graduate Degree chosen, for each student admitted and can be paid in ten monthly instalments, with the first installment to be paid on enrolment. The validity is year and is renewable.
For the mayor of São Domingos (CMSD), Isaias Varela, this is another opportunity the young people from that municipality are having to also attend higher education in Portugal, more specifically in IPVC.
For More News And Analysis About Cape verde Follow Africa-Press