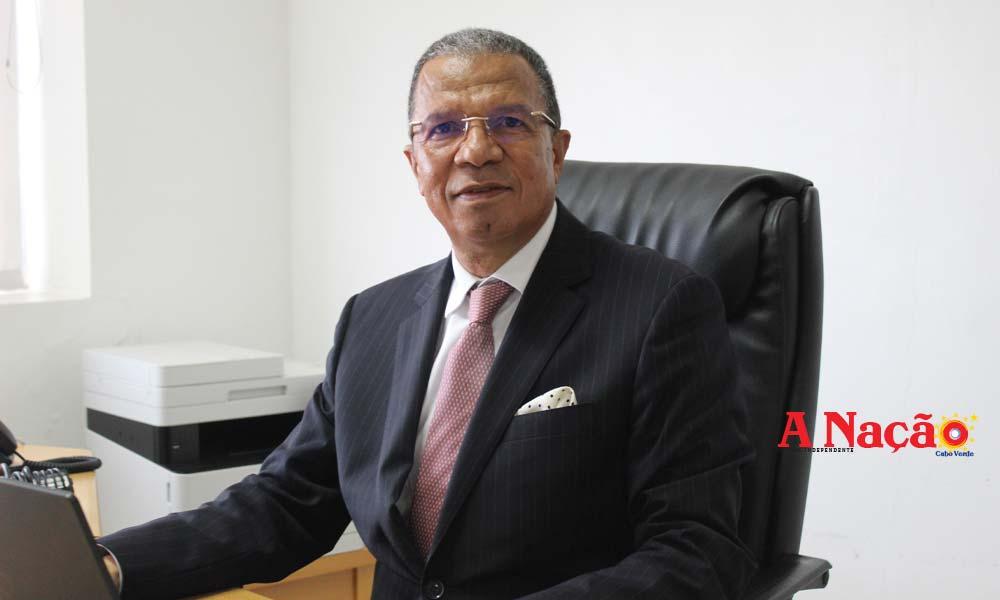 Africa-Press – Cape verde. The State of Cape Verde must assume and focus exclusively on internal air transport, through a national public company, with capacity, and definitively abandon international transport, defends the president of the Sotavento Chamber of Commerce. The business, for the time being, is not viable for private operators".
The Sotavento Chamber of Commerce (CCS) sees the situation of air transport with "some concern", due to the still unresolved problems regarding connectivity between the islands.
In an interview with A NAÇÃO, Marcos Rodrigues outlines a "worrying" picture of what has been witnessed in recent days, with interruptions in air connections between the islands, and argues that "it is necessary to invest seriously" and find a definitive solution to the problem.
"For more than 15 years I have been advocating for Cape Verde a model of internal air transport, which is a service provided by the Government, and which manages to connect all the islands, without exception", defends Rodrigues, for whom the State must make an investment. seriously in this sector and "definitely abandon" international transport.
For the president of the CCS, ensuring the connection between the islands is "a very complicated and complex exercise", which private operators, for the time being, are not able to guarantee, except through the subsidies that governments give, in order to be able to do this job.
"For now it is not feasible. And that's why I keep saying that it should be a service guaranteed by the Cape Verdean State. A public airline, but with capacity. Instead of investing in two airlines, one internal and the other external, we abandon the external one and focus only on the internal issue, put resources into internal issues and motivate large international companies to make Cape Verde in the international operation", he explained, indicating that, for this, it is necessary to create more appealing and inviting incentives and airport fees.
Cost/profit balance
In his view, after international air transport and tourism demand increase substantially, there would, indeed, be conditions for the Government to sell the national inter-island air transport company to a private operator, as a sustainable company. "By then, we would have solved the problem of the company's breakeven (balance between profit and operating costs) and the positive results of the internal company", he predicts.
As an advocate of the private sector, Rodrigues notes that, in this business, either the Government is willing to give it all the necessary conditions to be able to do what the country needs, or else the private operator "will have to do something that any individual who have business has to do", which is to maximize their operations and try to find results within the operations they have.
"Otherwise it will be impossible. That is why I argue that, temporarily, the State of Cape Verde should take over the internal operation, with more equipment, intensify this operation of inter-island connections and leave the external operation. We would have the internal distribution assured, the State could go out and sell the company with positive results", he reinforces.
Make the right investments

Recognizing that the country is poor and has limitations in terms of investments, Marcos Rodrigues says that, not having enough resources, it is necessary to manage them efficiently, place them in the right places and find viable solutions for these investments.
"Making investments that have a return, which also ensure development. Because there are investments that do not have a short-term return, but may have results in the medium and long term", he explains.
In this sense, he defends a careful analysis of priorities, given that, as he says, it is not possible to invest on all fronts or respond to all problems and complaints.
Business environment undermined by lack of connectivity
Among the members of the Chamber of Commerce of Sotavento, says Marcos Rodrigues, there is a lot of concern regarding the issue of air transport, which not only involves the transport of people, but also of some merchandise, which encounters serious problems in order to arrive to the destination.
As I said, there is no security in traveling from one island to another, as there is no guarantee of connections.
"If I want to travel to any island tomorrow, I'll have a hard time finding the available place. Which means that, for the time being, there is not really any security that we can travel between the islands with the air operation guaranteed», he indicates.
This concern, as I said, has been expressed by the businessmen associated with CCS, who need transport to walk from one place to another, they need to visit customers, and air transport is the one most used in these circumstances, as a matter of managing the time.
"This strongly impacts development. If we don't have the safety of internal air transport, the movement of people and goods is compromised right from the start. And with this situation, it is not possible to generate wealth at the national level, because there are uncertainties", he emphasizes.
International transport: Competition, needed
With regard to international connections, Marcos Rodrigues considers that Cape Verde is better served, at least in terms of connectivity. The problem here is another one: the cost of this connectivity.
"It is really safe to leave and enter, the problem is prices, what is also needed – and I think something is being done – is to attract low-cost companies to Cape Verde, even to boost the tourism issue ", he advanced.
The spokesperson for the Sotavento businessmen underlines that low cost companies bring a lot of people for the so-called long weekends, who can come to Cape Verde for three or four days and leave a lot of money here.
Therefore, he argues, Cape Verde should seek some approximation with these companies, make them feel that there are opportunities and that there is a promising market here from the tourist point of view.
This is because, in his view, if these companies start to enter Cape Verde, they will oblige the company that mostly operates in the country, which is TAP, to change its prices.
"It was always like that. When TAP found competition, it lowered prices. When there is no competition it is a monopoly and the monopoly produces the prices we know," she recalled.
The solution to the price problem involves, as he said, creating an entry mix of other operators, based on attractive policies that include airport fees, taxes and a model that serves the development of Cape Verde.
For More News And Analysis About Cape verde Follow Africa-Press