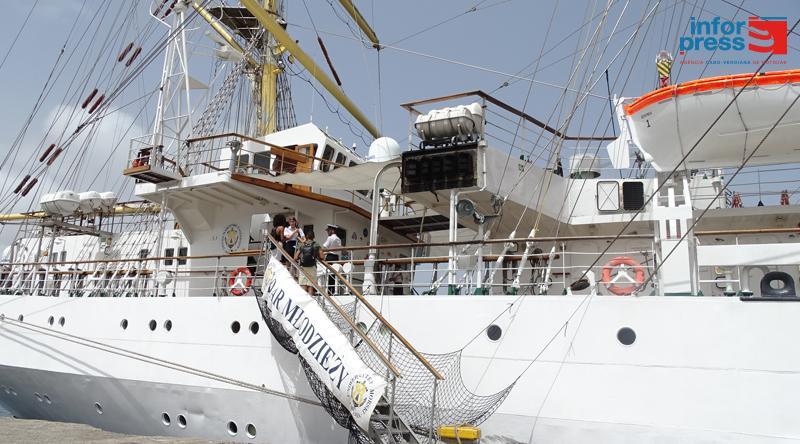 Africa-Press – Cape verde. The Polish ambassador in Senegal today admitted the possibility of future maritime cooperation between her country and Cabo Verde after the "Dar Młodzieży" school ship passed through porto grande do Mindelo .
The school ship of the Gdynia Maritime University, which was visited by Inforpress, has been in Mindelo since Monday 18 and is due to remain until Thursday 21, bringing with it 82 students who will later join the Polish navy.
The passage through Cabo Verde, for the first time, is part of the journey to Ecuador, where the ship is taking part in the centenary celebrations of the first Polish school ship crossing the region, as explained to the press by the captain, Rafal Szymanski, who said he loved the "warm welcome" and friendliness of the people of Mindel.
Meanwhile, today it received a visit from students from the Higher Institute of Engineering and Marine Sciences (Isecmar), from the Technical University of the Atlantic (UTA), which can also contribute to strengthening cooperation, especially in the maritime area, as considered by the ambassador Agata Majsnerowicz, also representing the archipelago next to Poland.
For More News And Analysis About Cape verde Follow Africa-Press