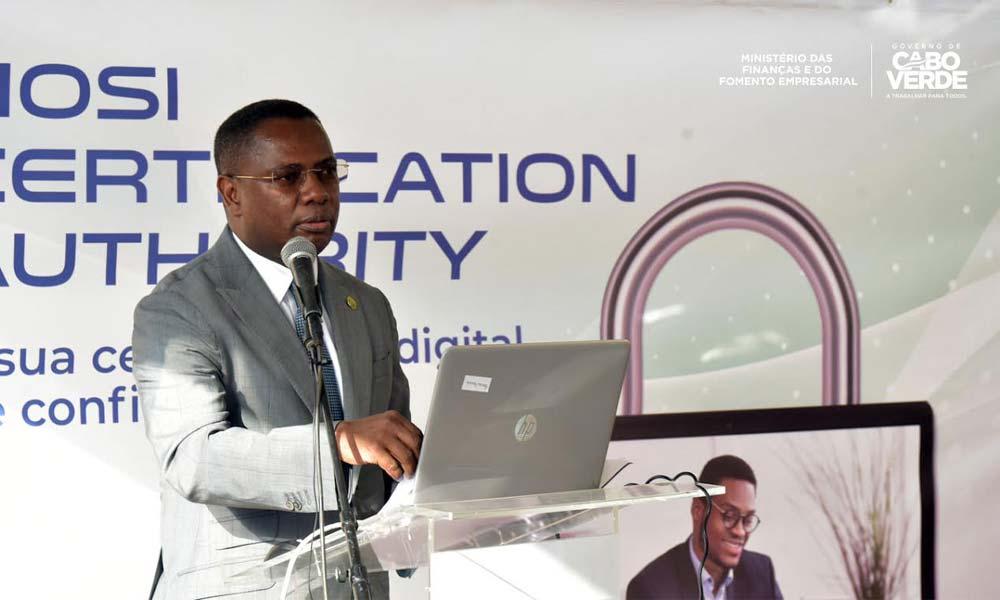 Africa-Press – Cape verde. The digital certification, which will now be done through the NOSi-CA, launched yesterday, in Praia, is an important leap forward for the governance and evolution of the digital economy in Cape Verde, considered the deputy prime minister and minister of finance. , Olavo Correia.
Speaking to the press, on the sidelines of the presentation, Olavo Correia stressed that "today we live in a virtual, digital community and, in order to be able to relate safely, the entities must be certified".
This certification, as he said, must be guaranteed by duly recognized entities, in this case the NOSi.
"Therefore, from this moment on, we will have, in the Public Administration, certified entities that will interact in this public area with absolute security", he assured.
According to Olavo Correia, the launch of the aforementioned authority is an "essential step" for Cape Verde to reach the level of efficiency and speed in improving the relationship between the State and the citizens.
"This is an important leap for us to guarantee digital services online, all the time, all the time, all the time, on an ongoing basis. What we want is that taxpayers, individuals, companies from their cell phone, computer or from home can have the conditions for a peaceful relationship with the Public Administration", he declared.
He acknowledged, however, that this will only be possible with digital certification, which, in turn, will contribute to the promotion of digital governance and the evolution of the digital economy in Cape Verde, given that digital has a "transforming effect" and must to take advantage of this means to make Cape Verde an "intelligent, efficient, transparent country" that manages to accelerate its development dynamics.
Responsibility
In turn, the chairman of the Board of Directors of NOSi, Carlos Pina, explained that, from now on, the aforementioned entity will issue, distribute, renew and revoke digital certificates and provide electronic signature services to individuals and legal entities. .
"NOSi-CA is an entity that belongs to NOSi and is responsible for guaranteeing authentication and a secure digital signature with evidentiary force, that is, using the digital certificates issued by the NOSi CA, the natural or legal person starts to sign digitally and has the same legal value as if it were a handwritten signature", he reinforced.
According to this official, this initiative will help in the process of accelerating the country's digital transition and will help companies and public institutions to dematerialize their processes.
At this time, he advanced, more than 200,000 certificates have already been issued, with emphasis on the digital certificates of the covid-19 vaccine "Nha Card".
The Certification Authority (NOSi CA) can be found on digital platforms at: pki.nosi.cv
For More News And Analysis About Cape verde Follow Africa-Press